Combination of classic Layton and Phoenix Wright gameplay
At least 20 hours of puzzles and adventure
Interesting storyling (with moving moments)
Lovely graphics and presentation
"Two entirely unique gameplay styles collide – investigate the mysteries of Labyrinthia, solving puzzles as you go, then seek justice in the courts of law! Professor Layton's expertise is put to the test as he explores the city, finding clues, solving puzzles and speaking with its enigmatic inhabitants. Meanwhile, Phoenix Wright defends his client to the end in a courtroom quite unlike any he's experienced before."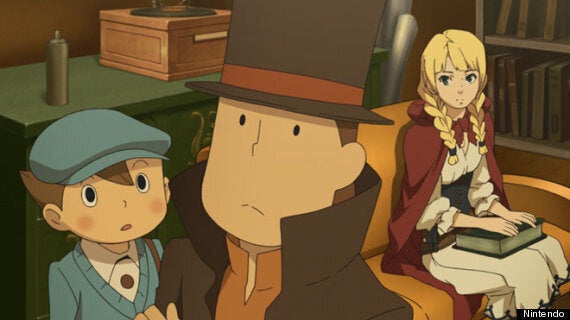 Last time we left Professor Layton we were saying goodbye, as the oft-puzzled top-hat wearing British Sherlock-a-like was heading off into the sunset on his last headline adventure. Now, just a few months later, as is the way of all things 'video game' he's back - but this time he has representation.
In Professor Layton Vs Phoenix Wright: Ace Attorney, you take charge of both Layton and the hotshot lawyer - himself a star of many Nintendo puzzle adventures - and lead them on one giant adventure through space, time and courtrooms.
As with any crossover game, the result is a tricky balance between keeping fans of both sides happy, and also providing something subtly new in between the cracks. So you get the adventure-style Wright sections in which you investigate strange litigants and their stories in order to defend them in the least efficient court system ever conceived, while Layton travels the globe solving his usual bitesize puzzles. But happily, these elements combine very well. Initially they are mostly separate, but complementary, while eventually they meld into each other in a pleasing mash-up of styles.
The result is a pretty compelling, fun game with a varied mix of puzzle-based gameplay, a ludicrous but not un-affecting story and a massive amount of content - at least 20 hours.
It's visually pleasing, well-presented creative and addictive, and provides great value for money. If you're a fan of either genre, or have a few long flights coming up you want to fill with brain teasers, it's a great little game.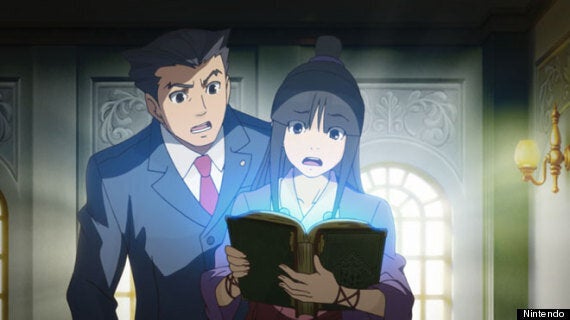 Related