Wenger will take charge of the Gunners for his 1,000th match, looking to close up to within a point of the leaders.
Last month, Mourinho branded the 64-year-old Frenchman a "specialist in failure" in response to Wenger's own comments about the title race.
Wenger, however, does not intend to allow anything to get in the way of making sure his team produce the required performance to collect what would be a first victory over the Portuguese.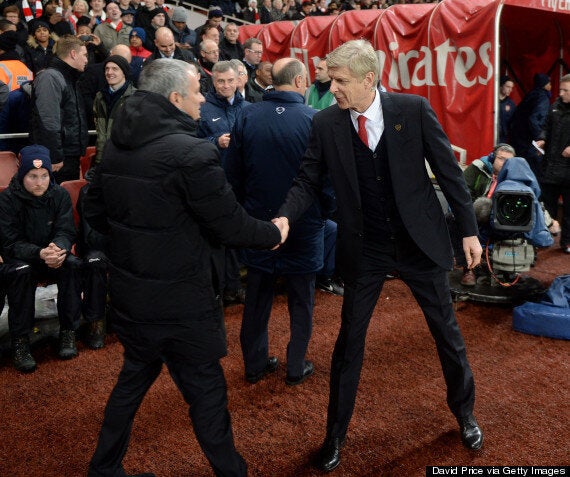 Wenger is yet to defeat Mourinho after 10 attempts
"I would keep that [his opinion of Mourinho] for myself. Tomorrow I represent my club, I don't represent myself, and I will behave always in respecting the values of our club, and keep my own feelings far away from that," said Wenger, whose last trophy came in 2005.
Mourinho has continually used his press conferences to talk down Chelsea's title chances, describing them as a "little horse" in the championship race.
Wenger, though, is not about to take any notice of such gamesmanship, preferring instead to let Arsenal do all of their talking with a football as the FA Cup semi-finalists look to build on last weekend's north London derby win at Tottenham.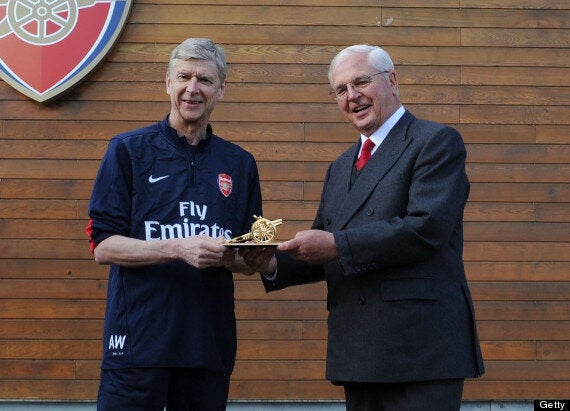 Wenger received a golden cannon to commemorate his 1,000 games in charge
"What gives the teams advantages is performances on the pitch," Wenger said when asked if Mourinho's pre-match statements had any real impact.
"Press conferences can be for you (media) less or more boring, and I can understand you like some more than others, but the real excitement is the game on the pitch."
Wenger continued: "You cannot say they (Chelsea) are favourites or not, but they are among the teams who are fighting to win the Premier League, nobody can deny that.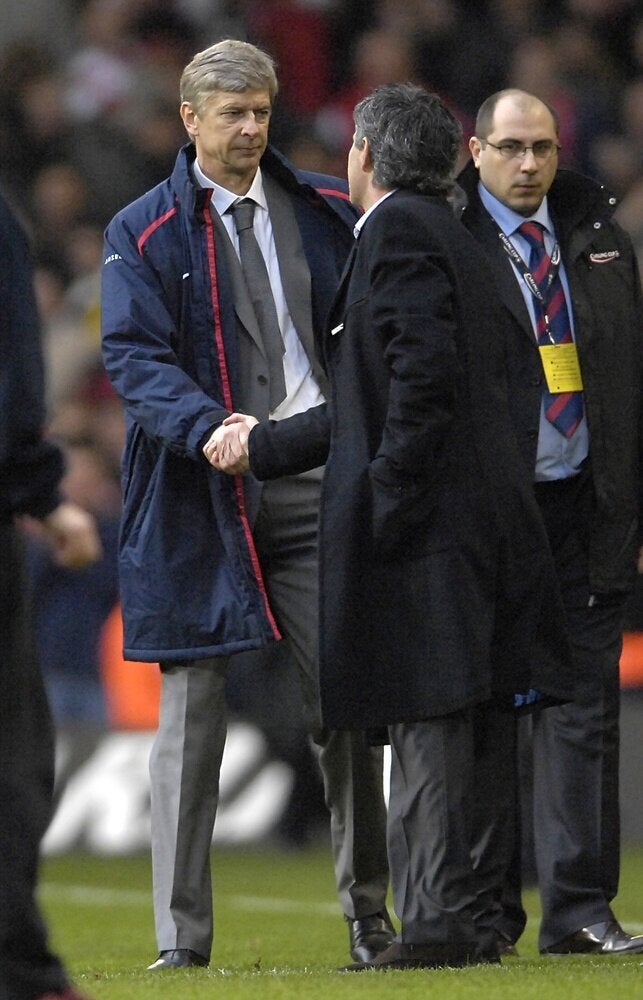 Mourinho and Wenger
"What is very interesting is you have Manchester City, Chelsea, Liverpool and Arsenal [all fighting for the title] and that has not happened for years.
"None of these four teams can say they are not going for it, that would be stupid."
Wenger maintains the Chelsea clash is "the game of the season for us", with every point "vital now".
Mourinho has got the better of Wenger in each of their previous 10 meetings, and the Portuguese coach has yet to lose a Premier League home match over two spells at Stamford Bridge.
Related