Arsène Wenger received a golden cannon and a glass vase from Arsenal chairman Sir Chips Keswick to commemorate his 1,000th match in charge.
Wenger will become just the fourth manager - after Sir Matt Busby, Dario Gradi and Sir Alex Ferguson - to reach the historic landmark when the Gunners take on Chelsea in the Barclays Premier League on Saturday.
The 64-year-old first took charge of the north London club on 1 October, 1996 and has won three Premier League titles and four FA Cups in his 17-and-a-half years.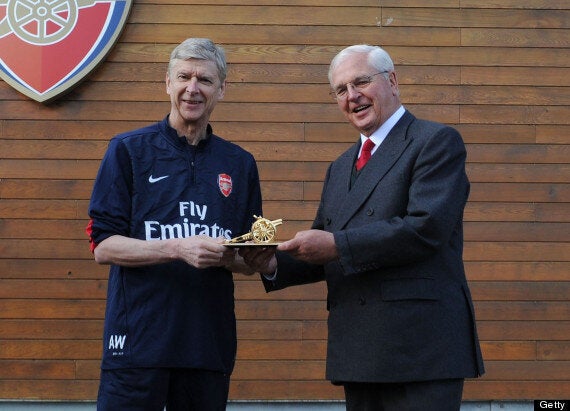 Wenger received a golden cannon from Sir Chips Keswick on Friday morning
Ferguson has praised his old rival and believes Wenger's achievement is proof stability at a club is vital.
"I congratulate Arsene in reaching this momentous landmark," Ferguson said in a League Managers Association statement.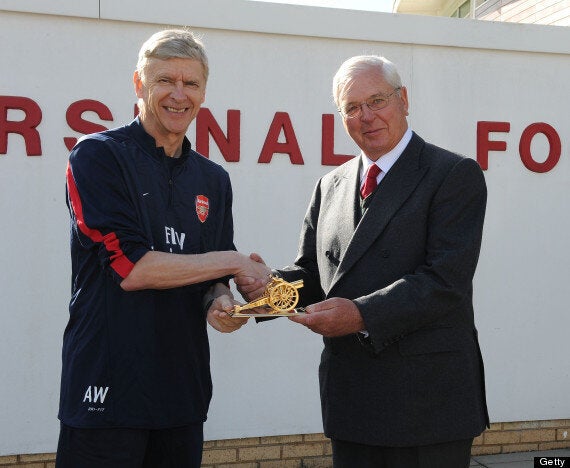 Wenger has won seven major trophies with Arsenal
"Having also reached the same milestone at one club, I cannot emphasise enough the level of dedication, resilience as well as sacrifice required and for that I have for the utmost admiration.
"Over the years we enjoyed some fantastic battles and you could say we had survived together and respected each other's efforts to play good football. I always enjoy watching Arsene's sides - Arsenal play the right way.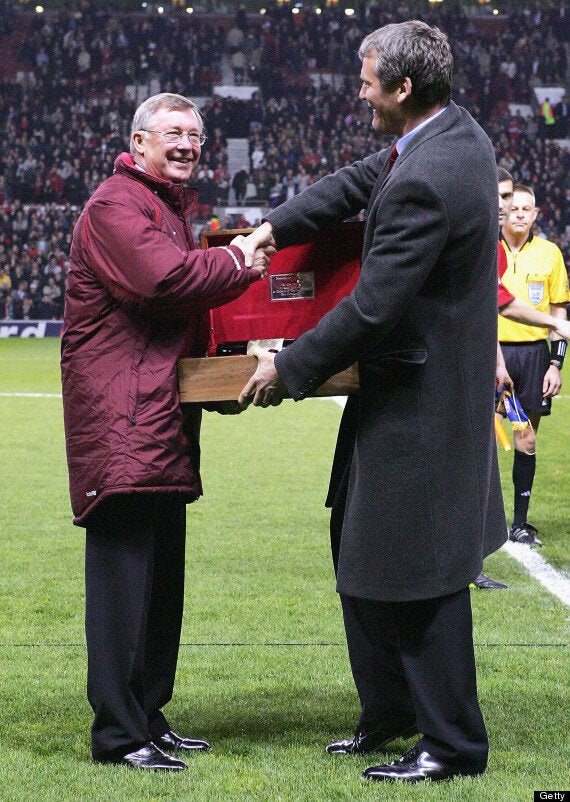 Ferguson received a bottle of red wine ahead of his 1,000th match against Lyon
"Playing against them always presented special challenges that I burned many hours over the years thinking about. He has always been a conscientious member of our trade who makes it his business to help other managers.
"Perhaps the biggest compliment I could give Arsene is that I could never be anything other than competitive with my rival for 17 years."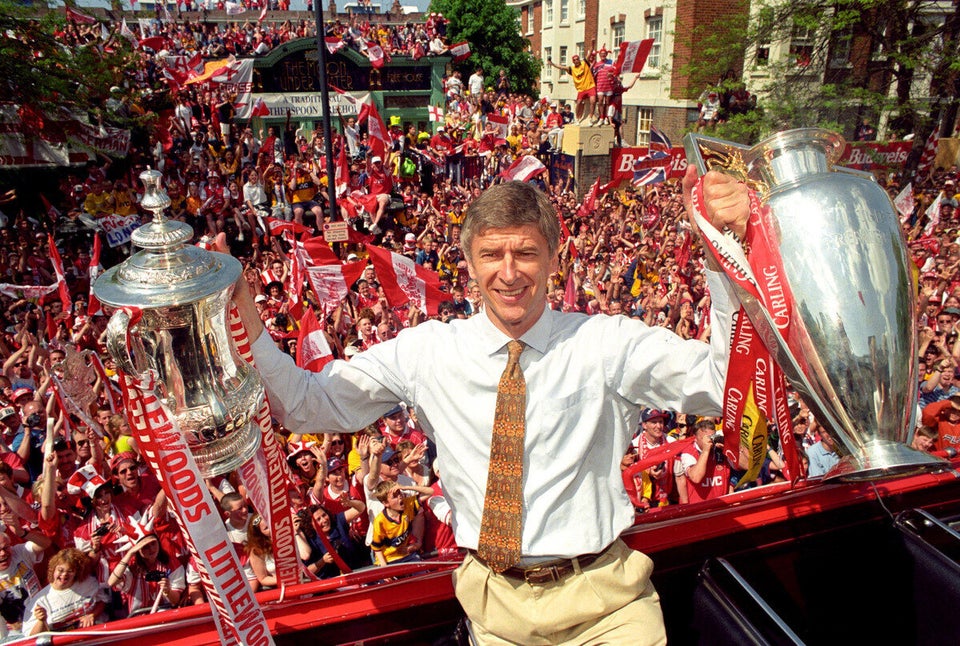 Arsène Wenger