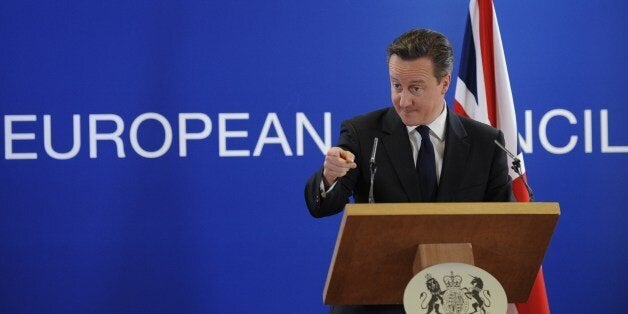 David Cameron has ducked questions over whether he enjoys a game of bingo following the furore over a Tory poster about a tax cut for the game.
Conservative chairman Grant Shapps sparked a Twitter storm when he posted an advert after the Budget claiming cuts to duty on bingo halls and beer would "help hard-working people do more of the things they enjoy".
The image was widely mocked on the social network as stereotyping the working class, while Liberal Democrat Treasury Chief Secretary Danny Alexander described it as "extraordinary".
George Osborne yesterday insisted he had played bingo in the past but Mr Cameron declined to be drawn on whether he had ever had a go at the popular game.
Asked if he was a bingo fan during a press conference following a European Council summit, he replied: "On the issue of bingo, the issue here is trying to make sure that we have a fair tax system and I think bingo wasn't taxed fairly and I'm very pleased we have managed to cut the tax on bingo."
The penny off a pint of beer and the halving of bingo duty to 10% were minor measures in a Budget dominated by help for pensioners and savers.
Related