It's been a mighty 35 years since the 'Wuthering Heights' star last stepped on stage, for what turned out to be the only tour in her career. 'The Tour Of Life' took place in April 1979 and lasted all of six weeks. With Kate Bush's celebrated control over every aspect of production, the lighting, choreography and set design were all top-notch with the artist herself making 17 costume changes. The chances are, the new tour will be, perhaps, a little less 'wow' but no less wonderful.
What else was happening in 1979? Well...
Margaret Thatcher was the Leader of the Opposition in Parliament, and one month away from entering Downing Street as Britain's first ever Prime Minister, a title she would hold until November 1990.
A pint of milk cost 15 pence (a shocking hike, apparently, three times the price it had been three years before)
A loaf of bread cost £1.20.
A pint of mild was 18 pence, a bitter was roughly 20 pence, and a lager... splash the boat out, a whole 24 pence
The average house price in the UK was £19,925.
The most popular toy was space-themed Lego. And whatever the toy happened to be in a McDonald's Happy Meal, introduced this year.
TV's new shows for British viewers included 'Blankety Blank', 'Antiques Roadshow', 'Paul Daniels' Magic Show', 'Question Time', 'To The Manor Born', 'Shoestring' and 'Terry and June', 'Not the Nine O'clock News', 'Worzel Gummidge', 'Tales of the Unexpected' and 'Sapphire and Steel'.
At the cinema, you could queue up to see 'Max Max', 'Warriors', 'Kramer vs Kramer', 'Life of Brian', '10' and the year's biggest box office blockbuster 'Alien'.
The biggest box office star in the world was Burt Reynolds, a perch he would occupy all the way through to 1983, when he was usurped finally by Clint Eastwood.
Other people in the charts included The Village People with 'YMCA', The Bee Gees with 'How Deep Is Your Love', The Boomtown Rats with 'I Don't Like Mondays' and the Police with 'Message In A Bottle'.
And the bestselling artist of the year was... Art Garfunkel, with 'Bright Eyes', the theme to 'Watership Down'.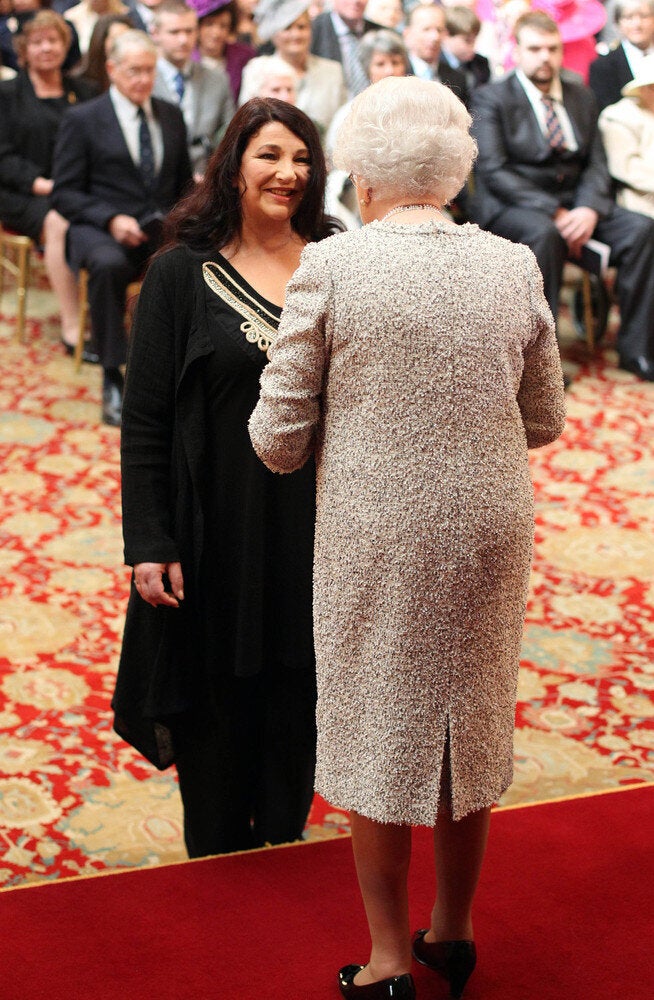 Kate Bush through the years