Kim appears on the cover of the magazine in bridal attire, with Kanye making an appearance alongside her.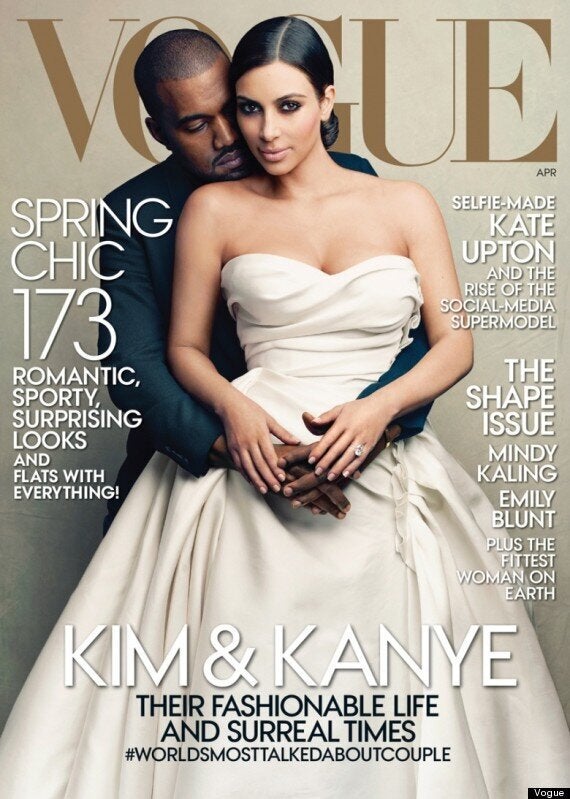 Kim Kardashian and Kanye West on the cover of Vogue
The cover is also unique in that it features a hashtag - #worldsmosttalkedaboutcouple.
Fashion-conscious Kanye has expressed his frustration that Kim hasn't been on the cover of Vogue in the past, telling Ryan Seacrest last year: "There is no way Kim Kardashian shouldn't be on the cover of Vogue. She is the most intriguing woman right now."
Well he can finally rest easy as Kim has finally made the cover - and doesn't she look great?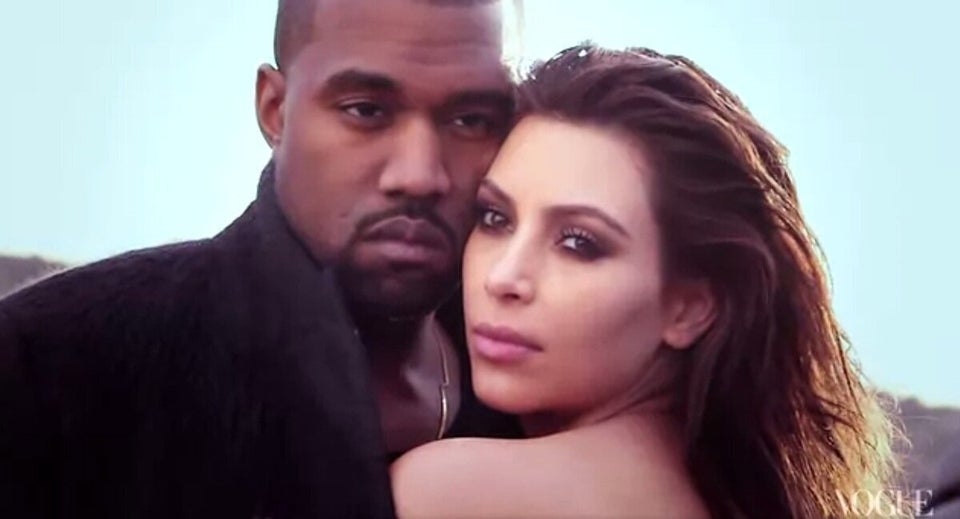 Kim Kardashian & Kanye West Vogue Shoot