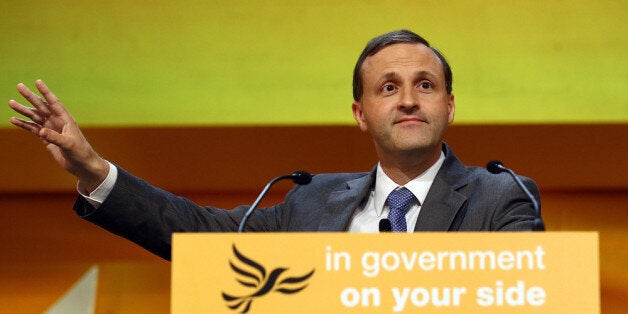 It will be up to pensioners whether they spend their retirement pot on a Lamborghini, pensions minister Steve Webb said as he defended a relaxation of rules announced in the Budget.
Critics have warned that allowing pensioners to draw down the cash rather than being forced to buy an annuity will result in some blowing the fund and relying solely on state help. The luxury Italian sport cars sell for six-figure sums.
But Webb said he was "relaxed" about allowing individuals to use their money as the arrival of a new flat-rate state pension in 2016 would ensure people had enough to live on.
"One of the reasons we can be more relaxed about how people use their own money, and as a Liberal Democrat I want to give people those sorts of freedoms, is that with the state pension coming in, the state pension takes people above those sorts of means tests." he told the BBC.
"So actually, if people do get a Lamborghini, and end up on the state pension, the state is much less concerned about that, and that is their choice."
Shadow Chancellor Ed Balls has welcomed the idea of "more flexibility and choice" but warned there were potential pitfalls.
There needed to be "proper financial education so people don't make the wrong choices and end up running out of their pension pot well before their retirement ends", he said.
Prime Minister David Cameron's official spokesman said: "We should be giving future pensioners greater choice relatively to a situation now where many of them don't have a choice because of very high marginal tax rates."
Asked about the comments on BBC 2's Newsnight, Webb said: "With an average pension pot of £25,000 I don't think many people will be buying a sports car."
Asked if he wanted a Lamborghini, he replied: "I've just come down here in my two-door Corsa, in which I'll be going home I'm afraid."
Related