One of London's flagship strip clubs could face closure after its licence was refused by Camden council, it has been revealed.
Spearmint Rhino, the lap-dancing megaclub on Tottenham Court Road, was denied the renewal of its licence because of the large number of private booths for dances, which were prohibited by the authority's Sex Establishments Policy after concerns were raised by locals.
The council also expressed concern about the lack of CCTV in parts of the club, including the open areas of the toilets. The council said it was concerned that the club had an "unwillingness to address this and what that implied".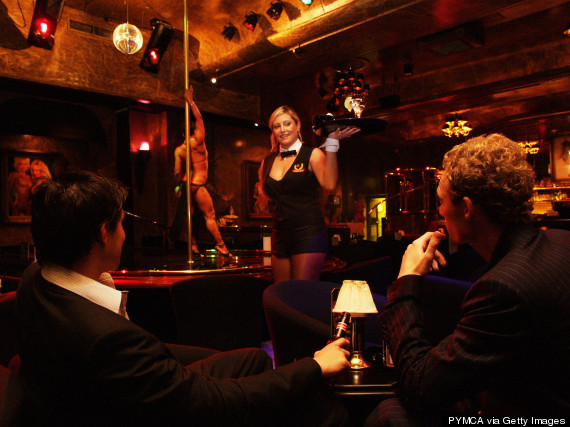 Spearmint Rhino, the lap-dancing megaclub on Tottenham Court Road, was denied the renewal of its licence
The club is practically next door to the University College Hospital and close to lecture halls and student accommodation for University College London.
Camden's director of Culture and Environment said that he thought, given the location on one of London's busiest shopping streets, the "appropriate number of sexual entertainment venues in the area was zero" but said that, as this was an existing premises, that was not the reason for the refusal.
Camden Council's spokesman told HuffPost UK that venue can continue to operate as normal until a decision letter is issued by the council, and then the venue then has 28 days to appeal.
"Our legal team are currently in the process of drafting the decision letter which will be issued in due course," he said.
Anti-sex industry activists have expressed delight at the decision. OBJECT's Sarah Mathewson said: "Spearmint Rhino and other lap dancing firms make profits for their owners by marketing women as sexual objects for male gratification.
"The presence of a club where men can buy women's sexual services in a central London shopping street is an affront to efforts to promote genuine equality in the capital. OBJECT applauds Camden Council's decision to listen to the views and concerns of the local community and to apply the regulations it adopted."
Accounts filed for 2011 show that the Spearmint Rhino, which runs five clubs across the country, made a loss of £2.1 million.
Spearmint Rhino did not respond to a request for comment.