West Ham manager Sam Allardyce believes his Manchester United counterpart David Moyes should be given more time to prove his worth at Old Trafford.
Allardyce's side entertain United in the Saturday tea time kick-off in the Premier League, aiming to improve on their 3-1 defeat at Old Trafford in December.
That victory came during a five-match winning run for United, who have since slipped to seventh in the table.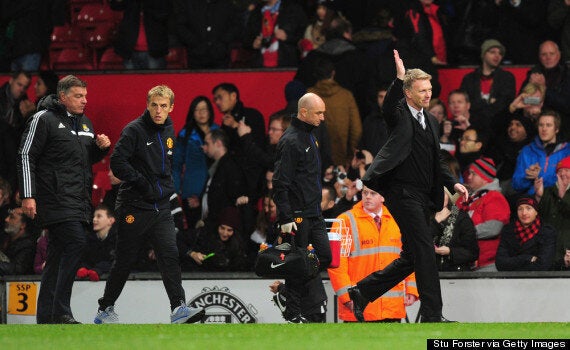 United beat West Ham 3-1 in December
But Allardyce knows how good United's squad is and is wary they will be taking the Hammers more seriously than they would if they were sitting pretty at the top of the league.
"Talent can always come out and deliver at any specific time," he said.
"They are probably more dangerous when they are doing not so well than when they are on the crest of a wave. Sometimes they can come and be a little complacent against the lesser teams when they are flying high and they have got these big games at the top of the league and big games in the Champions League.
"You have got to look at the last away game they played, they overcame West Brom comfortably.
"There are a lot of people saying Man United are more comfortable and playing better football away from home because there is not quite as much pressure.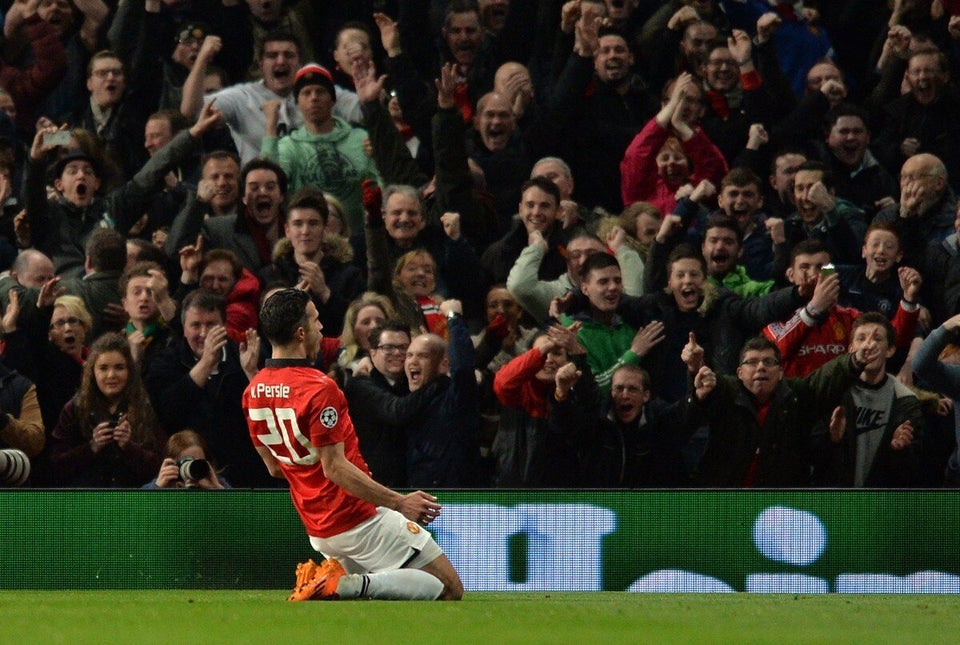 United v Olympiakos
"I just base it on the fact that the last away game they played against a Premier League side they won 3-0 and it will be a difficult game with the talent they have got."
With winning the Champions League seemingly the only realistic route United have to playing in the competition next season, Allardyce reckons following in the footsteps of Ferguson would have been daunting for anyone.
When asked why Moyes had found it difficult, the West Ham boss replied: "The transition, I would say.
"Transition is a big thing when one man has been in charge, one of the greatest men ever to manage a football club in the world, transition after 27 years is a big thing.
"It is a massive, massive job for David and of course this season has been a massive learning curve for him. They haven't had as good a season as he would have liked but it hasn't surprised many of us that once someone as great as Sir Alex leaves it will be difficult for whoever takes over."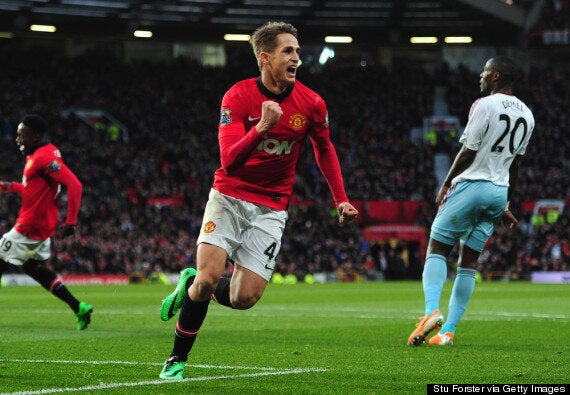 Adnan Januzaj scored his first Old Trafford goal against West Ham in December
Allardyce has known of Moyes for quite some time, as the 59-year-old remembers being sent on a scouting mission during his time as a youth coach at Preston to watch the then Dunfermline man play against Falkirk.
Moyes has since claimed Allardyce's report led to his move down south to Preston, but Allardyce recalls it was not the best outing for the former Everton manager.
"He got sent off after about 38 minutes or something like that," Allardyce recalled. "David probably remembers more than me.
"I'd driven all the way up because (then Preston manager) John Beck had sent me up to go and watch David and even in the 38 minutes I said to John he would do Preston all day long."
Related