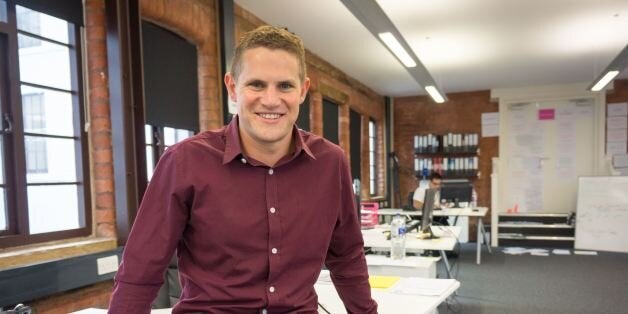 Ashley Tate left school at 16, never completing his A-levels or attending university. Nevertheless, now aged 25, he owns and manages two companies based in Sheffield.
One, Fit Property, he started in 2007 whilst helping his dad to manage a couple of his student properties, chasing fees from tenants and organising the maintenance. The other, Split the Bills, he launched in 2010 as a result of many students not having the education in managing bills.
We grabbed a few minutes with Ashley to find out the trials and tribulations - and of course the rewards - of starting not just one, but two businesses.
Why did you decide to start your own business? What was your inspiration?
From as far back as I can remember I always wanted to run my own business. I think my dad was my first inspiration. He ran his own business and in the school holidays he would take me to work with him. I loved it.
How did you raise the money?
To date, all my businesses have been self funded. I started with what money I had, reinvested the profits and have grown each business organically.
I believe the best way start a business is to prove the concept with as little money as possible. Not just because this reduces the risk, but it makes you work and think a lot harder about the problem you're trying to solve. I've seen a lot of people raise money and throw hundreds of thousands of pounds at building the wrong product, thinking it's what the customer wants.
What would you have done if you hadn't started up your own venture?
The only other 'job' I ever wanted to do, was to be a Formula 1 driver. When I was about 14, I realised this was not going to happen. Other than that, I have never considered that I would ever do anything other than run my own business.
What support did you have?
My parents have always been very supportive. Although I know my mum was really not happy about my decision to leave school at 15. I just wanted to earn some money, but my mum told me I would not get anywhere without any qualification. I think she's now realised it was the right decision and my mum now works me – hate to say I told you so!
What challenges have you faced? What have you learnt?
It's been far from an easy ride. In the early days we operated on the limit of our overdraft. We've been attacked by our biggest competitor and had suppliers pull the plug on us at critical deadlines.
I think the biggest lesson I have learnt is to be creative and not give up. Nothing is impossible, there's a solution to every problem, you just need to think and work a bit harder to some more than others.
What ambitions do you have for the future? Any concerns?
My main ambition right now is to grow Split The Bills in to the leading company in our industry and to continue our reputation for delivering the very best customer experience.
I think my main concern is that both companies have an amazing team of passionate, motivated and happy people and I never want to lose this.
How well are you doing in business?
All of us at Fit Property and Split The Bills have a lot of fun, which I think is the most important thing.
In terms of facts and figures, Fit Property, one of the first businesses I started when was 19, now employs 5 staff and with an annual turnover of £1.5m.
Split The Bills is my latest venture and currently where almost all my time is focused. Split The Bills is very scalable business and over the last 3 years it's grown from a team of 1 to 16 with an annual turnover of £2m.
Do you have any idols? Anyone you look up to?
I've always admired Richard Branson as I've never liked the traditional approach to business and I love his "screw lets do it" approach. James Caan is someone I never thought would be an inspiration to me, but I recently read his autobiography, which I would recommend to anyone. What he's achieved, how he did it and what he does with his money, I think it is absolutely incredible.