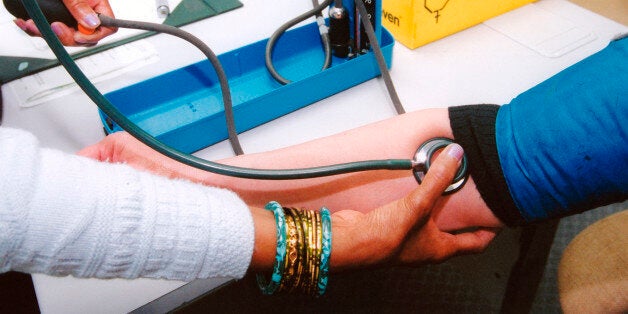 GP services are under "severe threat of extinction" because of a "toxic mix" of increasing workloads and smaller budgets, family doctors have warned.
The Royal College of General Practitioners (RGCP) said the critical state of general practice is already affecting patient care.
Dr Maureen Baker, chair of the RCGP, urged the Government to set aside more funding and that without it there would be a severe knock-on effect on the rest of the NHS.
"General practice as we know it is now under severe threat of extinction," she said.
"It is imploding faster than people realise and patients are already bearing the brunt of the problem.
"This will only get worse unless urgent action is taken to redress the huge and historic imbalance in funding.
"For generations, GPs have been the bedrock of the NHS and provided excellent care for patients. But we can no longer guarantee a future for general practice as our patients know it, rely on it - and love it.
"GPs are doing all they can but we are being seriously crippled by a toxic mix of increasing workloads and ever dwindling budgets, which is leaving patients waiting too long for an appointment and not receiving the time or attention they need and that GPs want to give them."
A survey commissioned by the body and conducted by ComRes found nearly two thirds of the public believe the workload carried out by GPs is a threat to the standard of care they deliver.
Two-fifths believe the waiting list for an appointment with their GP could impact their health - with a third unable to get an appointment for themselves or a family member in the same week last time they tried.
According to the poll, three out of five (60%) of the public would like to see some funding moved from other parts of the health service into general practice.
The RCGP wants to see the amount of funding set aside for general practice raise from 8.39% to 11% of the UK NHS budget by 2017.
Dr Baker said: "Cutting funding to the bone is a false economy - by investing in general practice, we are shoring up the rest of the NHS from collapse.
"We are fiddling while Rome burns and the four Governments of the UK must wake up to the critical state that general practice is now in.
"We need proper provision in the 2014/15 budget rounds right across the UK so that GPs can give their patients the care that they need. If this doesn't happen, we have grave concerns for the sustainability of the NHS."
She sited Better Care Fund in England as an important first step in tackling the general practice funding gap but that more provision is needed.
ComRes interviewed 1,007 British adults aged 18, and above, by telephone between 14-17 March 2014.
Related