'Coronation Street' bosses have reportedly confirmed that troubled actor Michael Le Vell and his character Kevin Webster won't be axed from the soap following the latest allegations about his private life.
Le Vell's ex Bianca Fouche recently gave a tell-all interview, disputing the star's claims that he had only taken cocaine twice, and opening up about their sex life.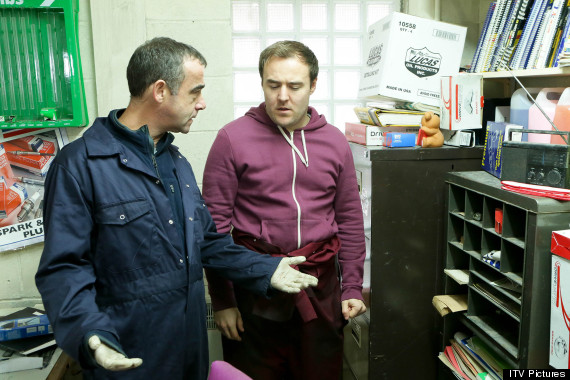 Kevin is surprised to find the garage's stash of unpaid bills
However, a source has now told the paper that the revelations "don't change anything" and the actor will still be welcomed back to the soap when he feels ready.
"The latest revelations from his ex do not change anything as far as Corrie is concerned," the source told the paper. "They know he has a problem because he has admitted that and he is getting help.
"They are not about to kick a man when he is down."
The character Kevin was temporarily written out of the soap for the duration of Le Vell's recent court case.
A jury found him not guilty of 12 child sex offence charges at Manchester Crown Court in September 2013 and he returned to filming shortly after, however, personal issues then led to Le Vell exiting the soap once again.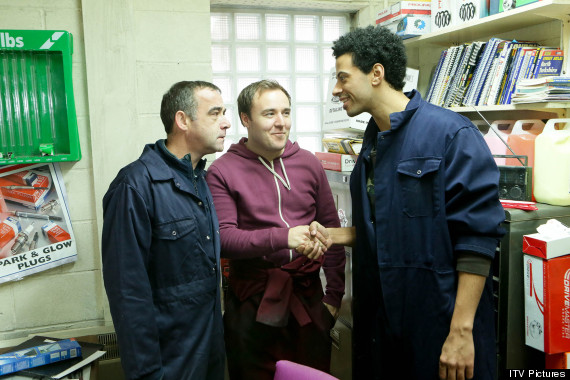 Luke starts working at the garage
"Michael Le Vell has already admitted that he has some serious problems for which he is now seeking professional help," a 'Corrie' spokesperson told The Mirror. "He has asked to be given privacy and space to do just that."
Mechanic Kevin has only just returned to screens and tonight's episode (24 March) will see him confront Tyrone over the garage's debts and unpaid bills.
Kevin's return to the cobbles hasn't been smooth-sailing and in the most recent episode the mechanic ended up fighting ex-wife Sally's new boyfriend Tim, when he accused him of stealing his bag.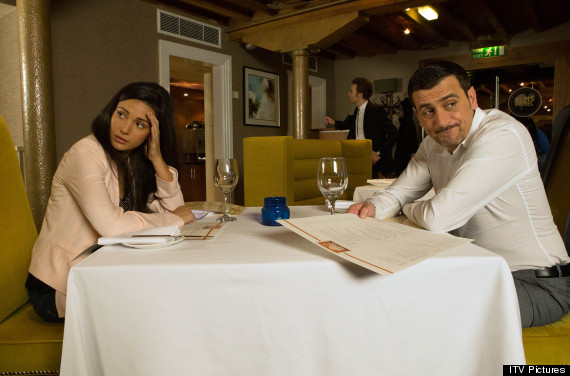 Will Tina and Peter get caught out?
Les Dennis will make his 'Corrie' debut in tonight's show, while Peter and Tina (Michelle Keegan) come dangerously close to being caught out when David Platt arrives at the bar where they are enjoying a secret date night.
Watch 'Corrie' on Monday 24 March to see the events unfold.
LIKE US ON FACEBOOK | FOLLOW US ON TWITTER