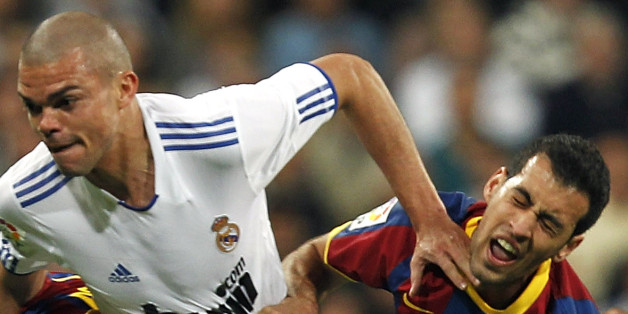 Angel Martinez via Getty Images
The Clásico is as entertaining for its goals as it is for its flare ups.
It doesn't feature a single hardmen, just wannabe hardmen who are liable to go down as theatrically as Luis Suárez.
Sunday night's Clásico didn't disappoint. Sergio Ramos was sent off for the 19th time, Pepe and Cesc Fàbregas went down together (oo er) and Sergio Busquets got away with a sly foul.
With pantomime villains galore, it's time to narrow it down to the top 10 in football...