When Jamie Dornan was cast as billionaire Christian Grey in 'Fifty Shades of Grey', he had to kiss goodbye to any kind of camera-shyness he had when it came to sex scenes - and now he's revealed how he prepares for filming them.
Before 'Fifty Shades' hits cinemas next February, Jamie will be starring in Channel 4's historical drama 'New Worlds', and he says that in order to get into the sexy mindset for some of his scenes in the drama he and co-star Joe Dempsie used a little help from Carrie Bradshaw and the girls.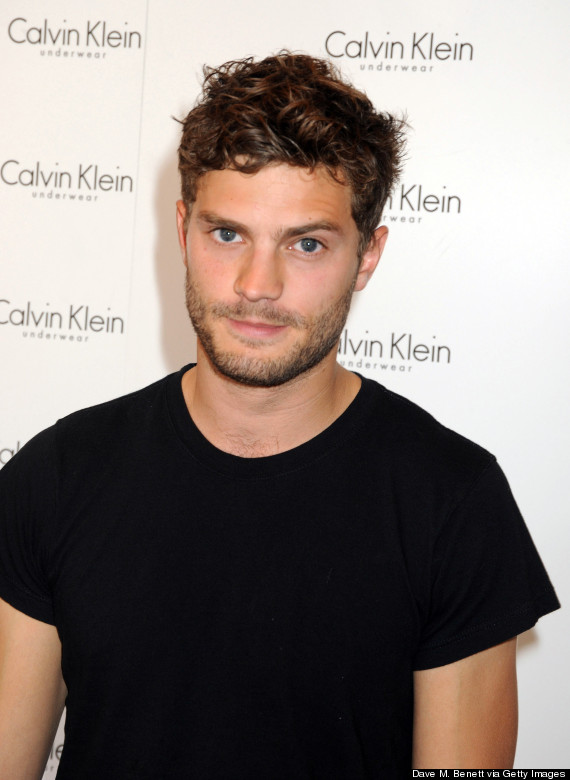 Jamie Dornan
Jamie told The Sun: "Joe and I watched all the 'Sex and the City' box sets - twice. That helped."
Jamie, that might be 'research' for you, but it's just a regular Friday night in for us.
All this 'Sex and the City' talk has got us wondering which one of the girls Jamie identifies with. We bet he's a Charlotte.
The actor also spoke to the newspaper about enjoying himself behind-the-scenes on 'New Worlds', saying: "Obviously we're getting the work done but you're allowed to have fun at work - I'd stop if I wasn't allowed to have fun."
'New Worlds', which airs on 1 April, is set in the 1680s making it all the more interesting to see how 'Sex and the City' was an influence for the show.
If we make it to the end and haven't seen a single shot of Jamie in a pair of Manolos we'll be very disappointed...
LIKE US ON FACEBOOK | FOLLOW US ON TWITTER