Kylie Minogue has revealed she plans to quit her role mentoring on 'The Voice' UK after just one series.
The singer claims that while she has enjoyed her time on the show, she doesn't think it would be possible to return next year as she'll be on her 'Kiss Me Once' tour.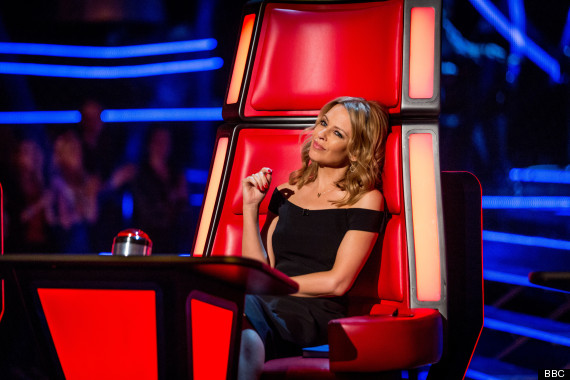 Kylie on 'The Voice'
Speaking to The Mirror, Kylie said: "Being on the show is a huge commitment. I'm touring this year and the timings wouldn't work.
"We started filming in November last year for the show and this year I'm on tour in September, October and November."
However, the singer has admitted that if the BBC were willing to work around her schedule she would consider returning to the show next year, which it seems they'd be more than willing to do.
In a statement, a spokesperson for the BBC said: "Kylie is a fantastic addition to the coaching line up. We are aware of Kylie's touring commitments and are looking to accommodate them, so that if the series is re commissioned she could return to her coaching role."
Kylie has been credited by many for giving 'The Voice' a boost when she joined the panel, replacing previous judge Jessie J who mentored for the first two series of the show.
But it's not just Kylie's mentoring abilities that have had people talking - the singer shocked us all when she unveiled the music video for her new single 'Sexercize' last week.
While some have criticised the video's racy content, Kylie has defended the clip, telling The Mirror: "I am really pleased with how the video turned out.
"It's what I wanted, its sensual, its quite humorous, I think the tone is right and that's all I really wanted."
She did, however, add that the song might be too sexy for family audiences who watch 'The Voice', joking: "Performing 'Sexercise' on 'The Voice' might be a little too raunchy. Everything in context of cause. Maybe, I'll just have a pummel horse."
LIKE US ON FACEBOOK | FOLLOW US ON TWITTER