A twitter user posted photos of the crash and said: "Big accident just happened between a speeding police van and a car at Jamaica Rd, SE16. The police van catapulted over the car!"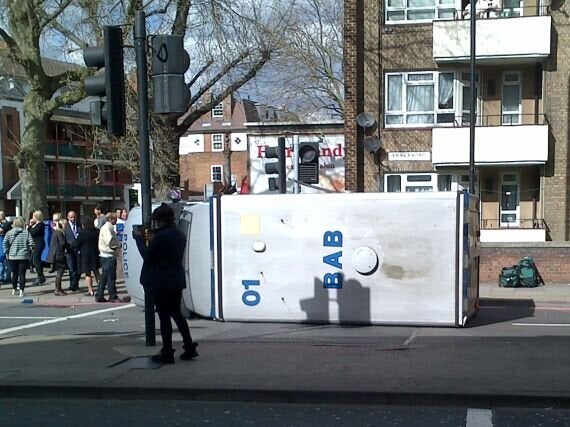 The driver of the police van was one of those hurt
The injuries sustained are not thought to be life threatening - three ambulances attended the scene of the crash at about 1pm.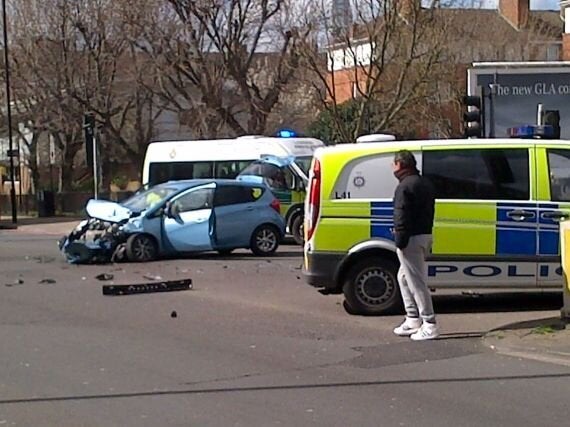 Two of those injured were in the hatchback
Jamaica Road between Abbey St and Lower Road roundabout is closed both ways, Transport for London (TfL) said.