One bad race doesn't make a bad Formula 1 season but the waves from Red Bull's poor Australian Grand Prix continue to ripple outwards as they prepare for the next race.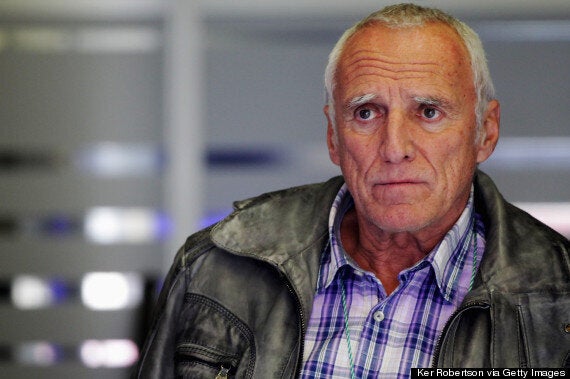 Dietrich Mateschitz is not happy about his team's disqualification from the Australian GP
The team is appealing the Australian GP stewards' decision and a hearing with the FIA has been set for 14 April but the whole saga has left a sour taste in Red Bull's boss Dietrich Mateschitz's mouth and he has now issued a warning to the sport that his company can't be relied upon to stick around in F1.
"We can prove that we were within the limits in Australia."
When Mateschitz has previously talked of pulling Red Bull out of F1 it has been more to do with economics but he told Kurier that the question now was more to do with "sporting value, political influence and the like".
"We have had it all, but on these things, from our perspective, there is a clear limit to what we can accept," he added.
Although frustrated with how the season has begun, the Austrian has not given up yet and determined his team will catch Mercedes, something that team boss Christian Horner echoed this week.
"We know we have got issues to sort out, we just have to work hard to get on top of them quickly, together with the guys from Renault. We are doing our best to support them," he added.
The defending champions go into this weekend's Malaysian Grand Prix on the back foot as they try to recover ground lost to their rivals, particularly those powered by Mercedes engine and who made the most impact at Melbourne.