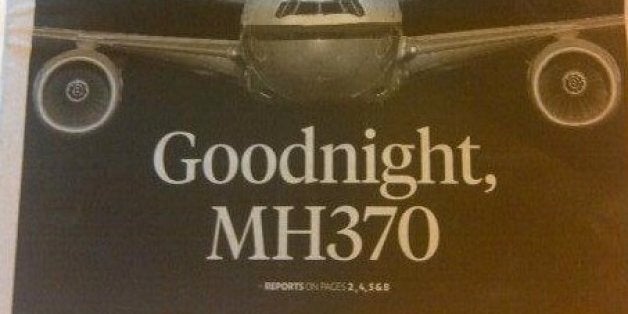 After the fate of flight MH370 was finally revealed Monday, Tuesday's headlines are a mix of poignancy and poor taste puns.
The faces of the grief-stricken relatives of those on board the Malaysia Airlines passenger jet have been broadcast and printed across the world's media.
As families heard the grave news that there was no chance of survival for their loved ones, the cameras were ready and waiting.
A few relatives were weak-kneed, and had to be supported by others as they tried to evade the multitude of cameras.
One man, reportedly pursued by the press, fled the room and fell down the escalator at the hotel. Others were carried out on stretchers.
Here, the media reacts to the tragic news: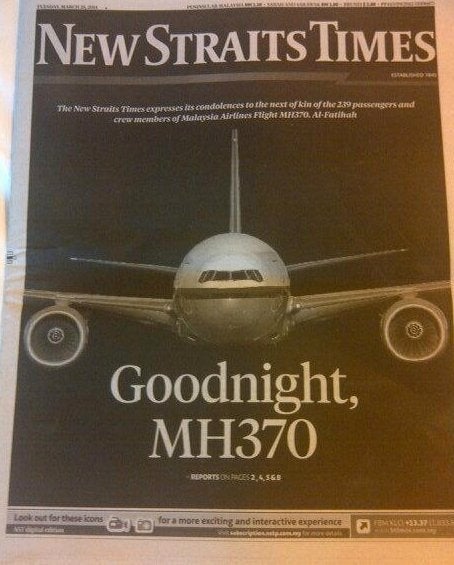 The Media Reacts To Flight MH370's Fate
Related