'Orange Is The New Black' was one of Netflix's breakout hits last year, as viewers got more and more attached to Piper Chapman and her fellow inmates of Litchfield Penitentiary.
The first series told of Piper (Taylor Schilling)'s sentencing to 15 months in federal prison, following her crime of carrying drug-money for her former girlfriend Alex. In the decade since the crime, Piper has been a quiet-living, law-abiding citizen with her fiance Larry, but that all changed when she entered jail, and was forced to reshape her life around her new close neighbours - including a reunion with her former girlfriend.
The eagerly-awaited second season hits Netflix on 6 June. For those needing a little refresher in the meantime, here's the Litchfield Love Map, complete with connections romantic, personal and otherwise...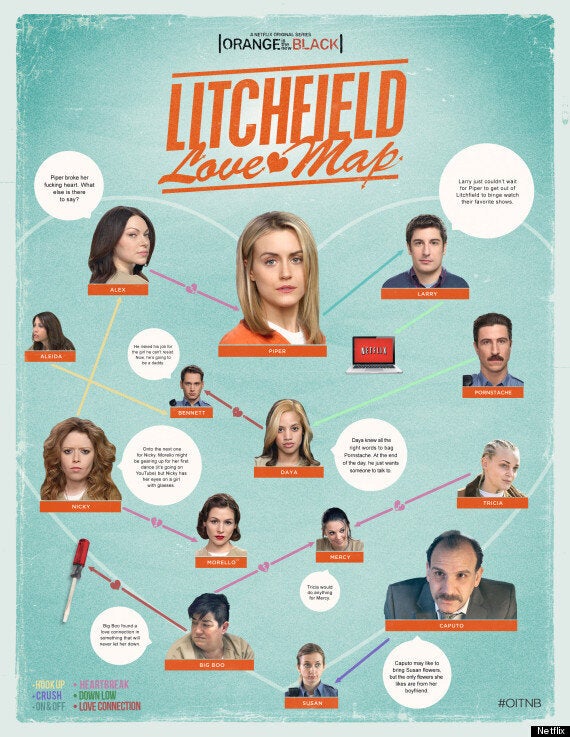 'Orange Is The New Black' Season 2 premieres on Netflix on 6 June. Watch the teaser trailer below...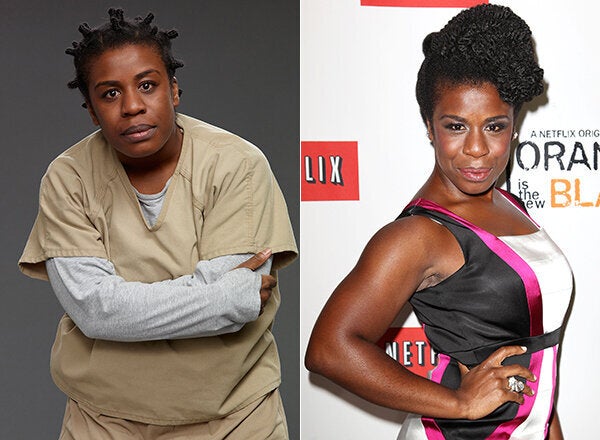 'Orange Is The New Black' Cast On & Off Set