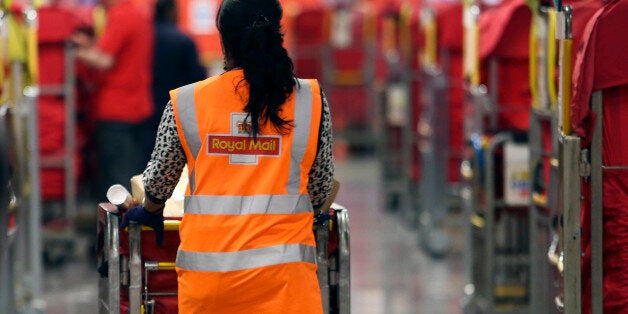 Royal Mail has unveiled plans to cut 1,600 jobs as part of a drive to save £50 million a year in costs, in a move that postal workers unions warned could spark industrial action.
The postal delivery service said that 1,300 jobs would be lost in total, mainly from its head office managerial staff, as it plans to create 300 new or "enhanced" roles at the same time.
The business, which controversially floated on the London Stock Exchange last year, said that 50,000 of its employees had left since 2008.
The job cuts would reduce costs by about £25 million in 2014-2015, with "no impact" on frontline employees including postmen and women, according to Royal Mail.
Royal Mail said making the cuts would cost about £100m, taking its total "transformation costs" for 2013-2014 to £230m, considerably higher than the £160m it originally expected.
Royal Mail said it still planned to invest around £1.2 billion into the business between 2013 and 2015.
Royal Mail chief executive Moya Greene said:"We are continuously improving our efficiency, whilst maintaining our high quality of service. We need to do so in order to effectively compete in the letters and parcels markets."
"This is the best way to ensure the continued delivery of the Universal Service and the good quality jobs we provide for our people."
However, the Unite Union said that Royal Mail's proposed job cuts were "ruthless", with Unite officer Brian Scott saying: "Royal Mail's primary reason for existing is now about making profits rather than serving the nation."
"Unite is demanding a commitment to no compulsory redundancies on fair terms and an effective method for redeployment within the restructured organisation. If Royal Mail refuse we will have no alternative than to consider a ballot for industrial action."
Related