Arctic researchers, backed by two of the world's most heavy-weight oil companies, have apparently got a lovely, extremely well-paid job for someone who likes adventures and animals.
In a joint venture, Russian state-owned oil company Rosneft and the multinational supermajor ExxonMobil are seeking a polar bear spotter in Siberia.
Sounds excellent, right? But all is not as it seems, according to environmental campaigners.
The move has been criticised by Greenpeace as an obvious attempt at "greenwash."
Speaking to the Huffington Post UK, Greenpeace Head of Arctic Ben Ayliffe said the job posting was "yet another reminder that we can't entrust oil drillers with the safety of one of the most fragile and unspoilt corners of the planet."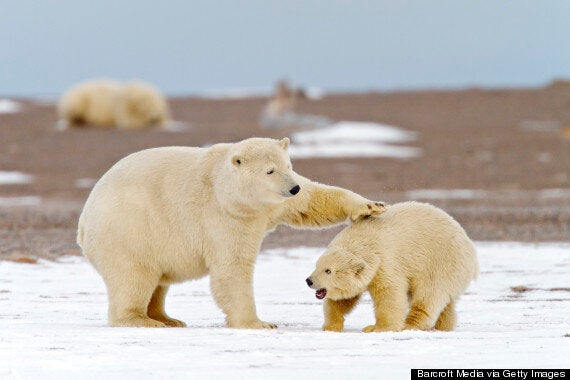 The research area has a huge polar bear population
The Arctic Research and Design Centre for Offshore Developments says the winning candidate will count the numbers of polar bears in the 20 to 25 different polar bear populations known to be living in the area – for a hefty £400,000.
But Greenpeace said the polar bear counting post offers little assurance for the security of the delicate environment, as the oil giants seek to to exploit fossil fuels locked beneath the Arctic ice.
"The same company that brought you the Exxon Valdez spill, 25 years ago this week, is now planning to drill in the Arctic with the world's most prolific oil spiller, Rosneft," Mr Ayliffe said.
The Exxon Valdez spill saw a tanker strike a reef off Prince William Sound, Alaska, with 750,000 barrels of crude oil clogging the northern Pacific in just a few days.
The spill ultimately covered 1,300 miles of coastline, and 11,000 square miles of ocean in one of the most devastating human-caused environmental disasters in history. The horrifying consequences of the spill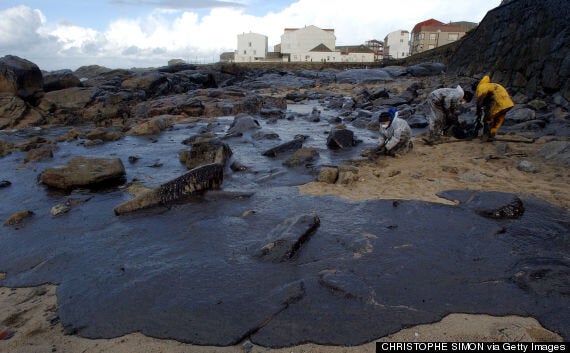 The aftermath of the Exxon Valdez disaster 25 years ago
Rosneft, meanwhile, reportedly ranks worst for environmental damage in one of Russia's top oil-producing regions.
Now, the joint venture is planning to push their rigs into areas including a UNESCO site known for being a nursery for polar bears in the Arctic. A Rosneft drilling project
"But we're not supposed to worry – someone will be counting the polar bears after all," Mr Ayliffe said.
"This sham 'polar bear census' gives the concept of greenwash a whole new meaning.
"This is like the fox reporting that all the chickens are happy, healthy and tucked up safely in their henhouse, and there are twice as many as there were before.
"What we need is for the international community to finally come together and declare the Arctic a global sanctuary, from where oil companies and other destructive industries are banned," he said.