Coldplay frontman Chris Martin is to leave LA following his split from actress Gwyneth Paltrow, according to reports.
The couple revealed earlier this week - through a post on Gwyneth's lifestyle website Goop - that they had been trying to mend their relationship for over a year but had ultimately decided to call time on their 10 year marriage.
A representative for the actress has now denied rumours that she was unfaithful to the Coldplay singer during their marriage, after photos emerged of her at a baseball game with her ex, Donovan Leitch months before announcing she and Chris were splitting up.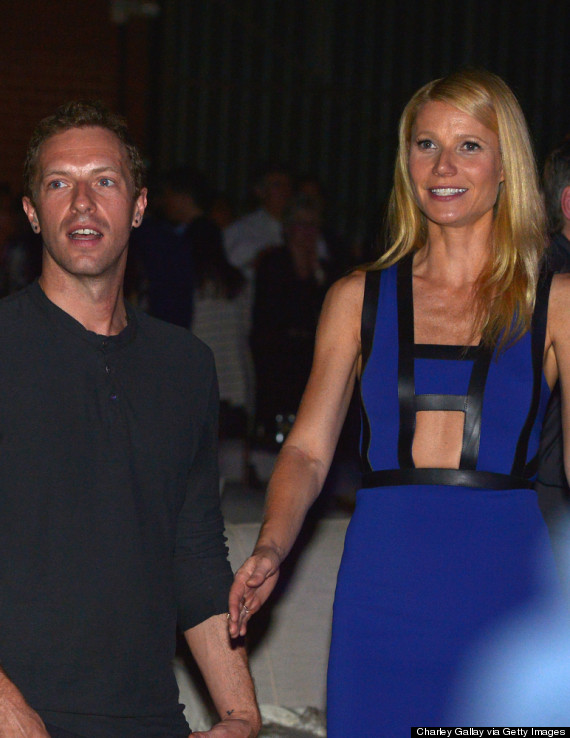 Chris Martin and Gwyneth Paltrow, who have announced they are separating after a decade of marriage
Meanwhile, although their joint statement explained they would continue to "co-parent" their 2 children (9-year-old Apple and 7-year-old Noah), Radar are now claiming they will be doing it across different continents as Chris intends to return to London following their separation.
Chris and Gwyneth spent most of their married lives living together in London, but last year upped and moved to LA, a move which is believed to upset the singer.
A source told Radar: "Chris doesn't have any family or friends in Los Angeles. His Coldplay bandmates are based in London, and that is where his world is. Gwyneth had always said she never wanted to live in LA, and then, abruptly changed her mind last year.
"The plan is for Gwyneth to remain in California, with their children. Chris will absolutely be moving back to London, but will commute back and forth to see the kids."
The split comes at a busy time for both Chris and Gwyneth. The new Coldplay album 'Ghost Stories' is scheduled for release later this year, and is thought to be followed by a world tour. Meanwhile Gwyneth has a role in the forthcoming film 'Mortdecai' alongside Johnny Depp and Ewan McGregor.
The pair's 'Conscious Uncoupling' statement caused quite a stir online, with Gwyneth's website Goop crashing due to an influx of visitors.
LIKE US ON FACEBOOK | FOLLOW US ON TWITTER