Sinitta has always been - and, we can only hope and pray, always will be - known as a fashion icon, and at Wednesday night's premiere of Harry Hill's 'X Factor' musical 'I Can't Sing' she didn't just push, she practically opened the fashion envelope once again in a cleavage-busting red dress.
The 'So Macho' singer was photographed proudly showing off her assets on the red carpet in a plunging low-cut outfit.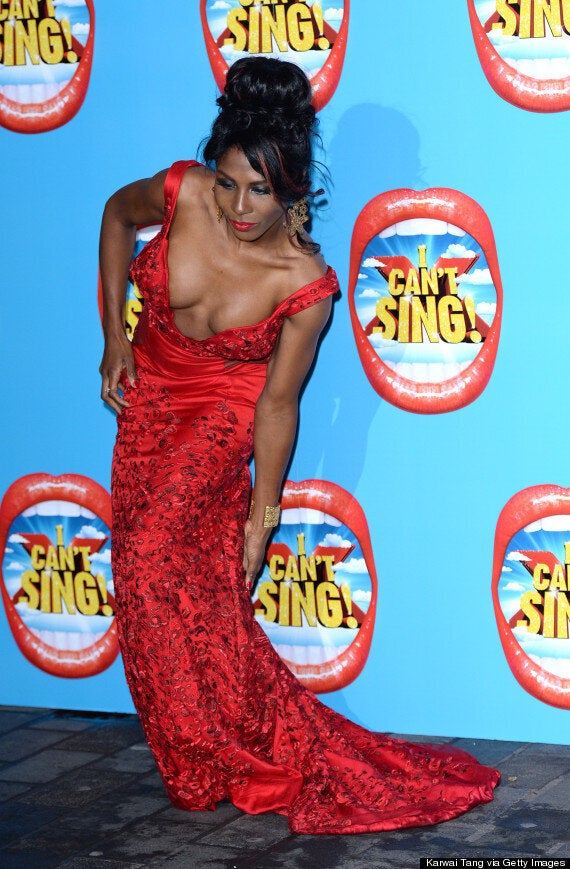 Sinitta almost went 'through to boob camp' at the 'I Can't Sing' premiere
Unfortunately for her, she very nearly flashed the photographers a lot more than a smile as she leaned forward and just about managed to keep her boobs in her dress.
Shortly afterwards, she was photographed joking about the incident with judge Louis Walsh, who was seen gesturing at her chest in her disbelief (perhaps the two were just comparing her ample bosom to 'X Factor' boss Simon Cowell's...)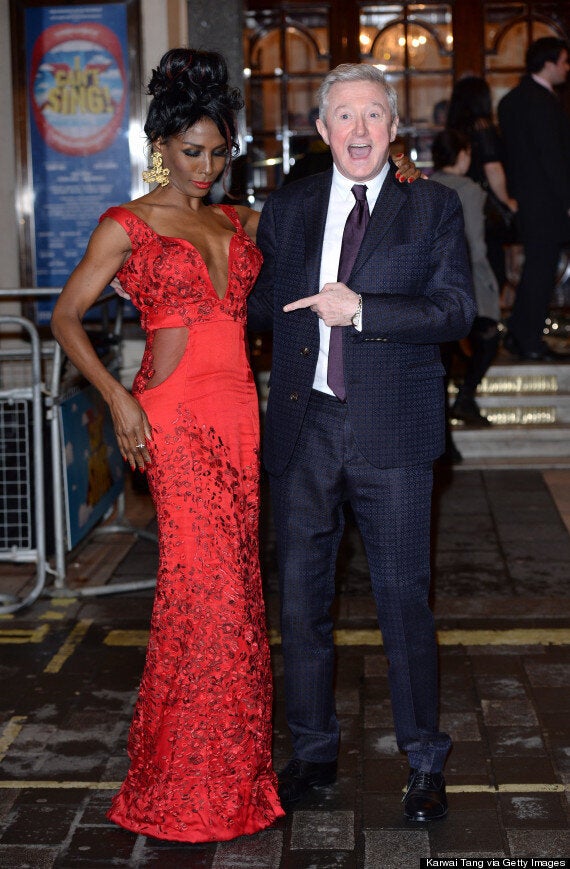 Sinitta with Louis Walsh, who thankfully managed to keep his clothes on
We must admit we were slightly disappointed to see that Sinitta rather mundanely chose to wear an outfit made of fabric rather than foliage to the premiere, although she did joyfully reveal on her Twitter page after the performance that the musical did include a reference to her iconic 'judges' house' outfit, which was made out of leaves.
The star was obviously a fan of the new musical, which pays tribute to 'The X Factor', taking to her Twitter this morning to say:
The next series of the TV talent show will see the return of both Simon Cowell and Cheryl Cole to the judging panel, though it is not yet known who will be joining them.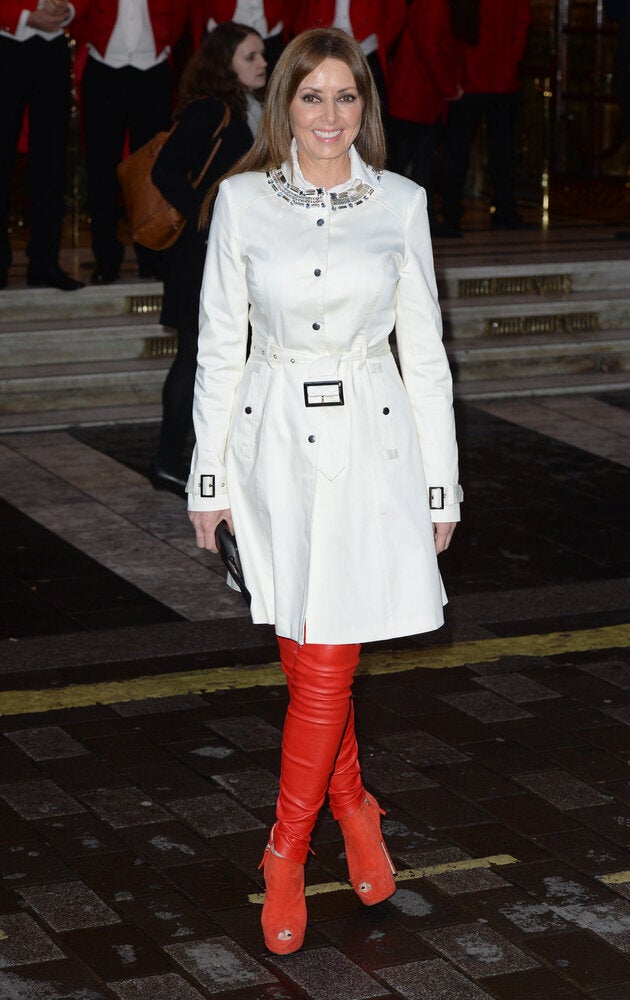 'I Can't Sing' Opening Night: Red Carpet Arrivals