British Airways have apologised for a rather poorly timed advert, calling on would-be travellers to "escape to the Indian Ocean."
As the search for the the missing Malaysia Airlines plane continues, London commuters at Euston station were left a tad surprised by the unfortunate ad.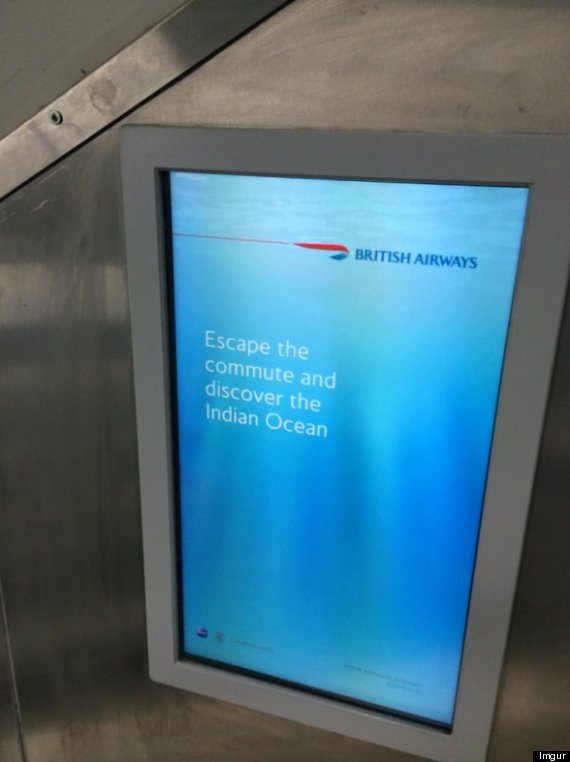 "I just thought it was a really strange time to have the ad running," Alan Milford, 29, who took the picture as he went to work, said.
Flight 370, bound for Beijing, vanished on March 8 somewhere over the Indian Ocean, all 239 people aboard are presumed dead.
Reddit quickly took to photoshop to present their own version of the ad: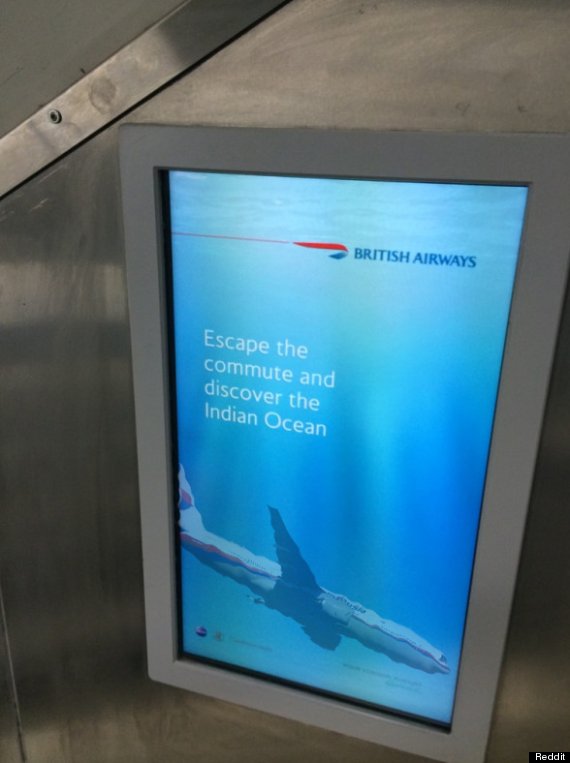 Malaysian authorities said the jetliner had plunged somewhere in the south Indian Ocean. No wreckage has been found as boats and planes continue to search the massive area.
The airline has since tweeted an apology:
Our Indian Ocean advert contained pre-scheduled content that we recognise is inappropriate at this time. We're sorry for any offence caused.

— British Airways (@British_Airways) March 27, 2014