Miley Cyrus has denied rumours that she is to become a judge on 'The X Factor' when it returns to screens later this year.
The twerking sensation and occasional popstar had been linked with a judging role on the show - which will see both Simon Cowell and Cheryl Cole return to the panel after a three-year absence - but her representative has now nipped those rumours firmly in the bud.
A representative for Miley told The Mirror: "Simon has more chance of getting Elvis or Gandhi as a judge."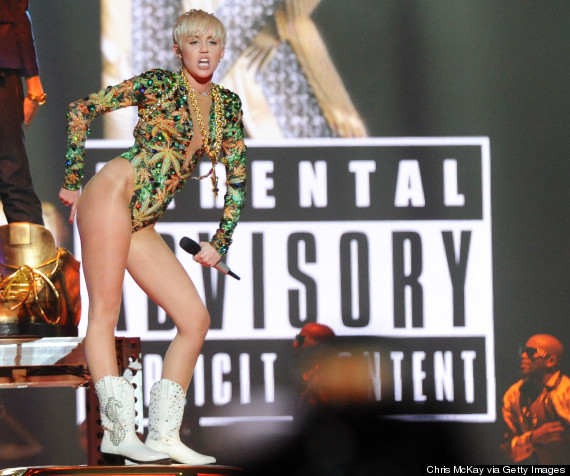 Miley seems pretty adamant she won't be on 'The X Factor' this year
Really, Miley? You don't seem sure.
Meanwhile at the opening of the 'X Factor' musical 'I Can't Sing' on Wednesday night, Simon was determined to put other rumours about the show to bed, namely that popstar Rihanna was going to be lucky enough to spend two months of her life sitting next to Louis Walsh.
Although the Bajan star was reported to be in the running for a seat at the judging panel, Simon told Capital: "I never spoke to her, I've seen the papers, I never spoke to her. I don't think she'd be available because of her commitments this year."
LIKE US ON FACEBOOK | FOLLOW US ON TWITTER