Gary Barlow had previously said the band would need to know their lineup by January, but has extended the deadline because the rest of the group has only just got back into the studio themselves.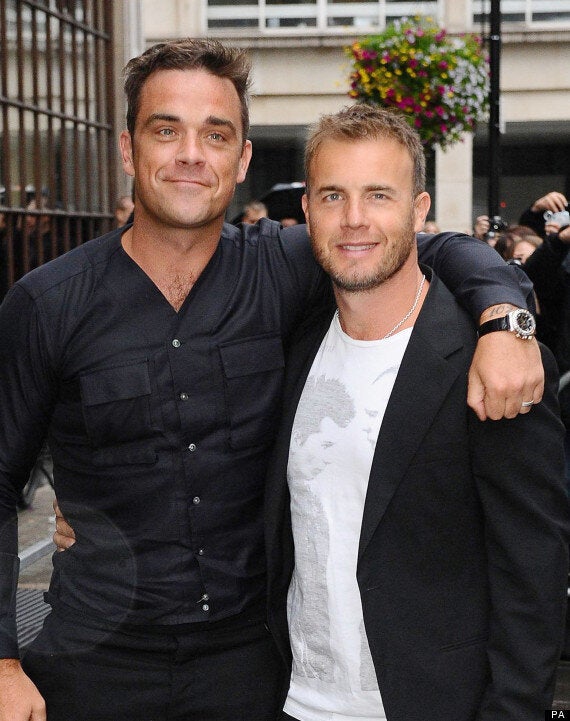 Robbie is welcome back in the Take That studio, but he needs to get a wriggle on
Gary tells Alan Carr on his chat show tonight, "We need to know what we are doing by the end of May.
"The thing is with Robbie is that he is a family man, so whether he will be in the final line-up I'm not sure."
The Take That frontman is obviously being diplomatic, neglecting to point out that the rest of the band - apart from Jason Orange - are all fathers, too, and that hasn't stopped them committing to the next project.
But Gary is keeping the door open for Robbie, saying that, "If he's not back in the band, he'll write on the record and we will work with him on his next record."
Gary added that he hopes the next Take That album will be ready in time for Christmas this year, with a tour already being mooted for next year.
Robbie Williams was equally hesitant the first time around, when he reunited with his bandmates in 2010 for the album 'Progress', disappearing halfway through the album-making process, but returning to the studio to contribute to what became the fastest-selling album in British history.
He then overcame his stagefright to join them on the road for their rapturously-received concert tour 'Progress Live' later that year, which included a bunch of old Take That songs, with and without him, and an interlude of Robbie Williams songs, too.
Gary's most recent collaboration with Robbie was on his hit 'Candy', which topped the charts in 2012.