WARNING, THE IMAGES BELOW ARE GRAPHIC:
A shocking video purportedly showing a crucifixion in Syria has surfaced online following a Sharia trial.
Blindfolded, shot in the head and strung up on a crucifix to a baying mob, the body of the unidentified man was paraded in a Syrian town square.
People can be seen queuing up to take pictures and videos on their mobile phones.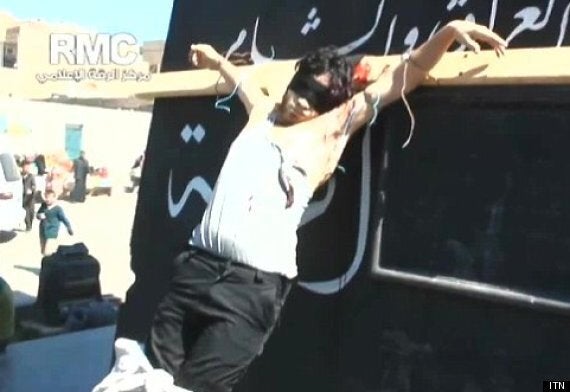 The man had been accused of "purposefully killing a Muslim to take his money," according to reports, during an alleged trial, apparently set up in a Sharia court by the terror cell The Islamic State of Iraq and Syria.
The group is said to hand out punishment in the city of Rakka.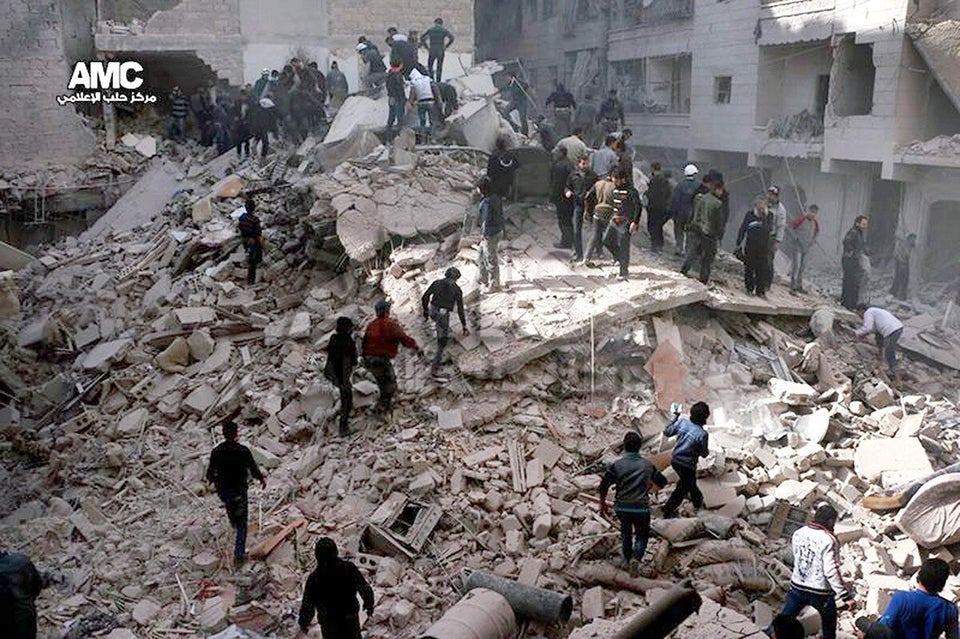 Syria War In March