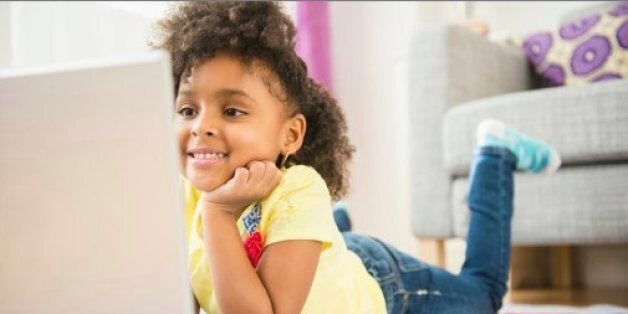 When it comes to technology, it really is still a man's world.
This week Mind Candy - the entertainment brand behind the popular Moshi Monsters - have launched Poppet.
Aimed at 7-10 year olds, the new monthly mag hopes to inspire girls to pursue a career in the male dominated field.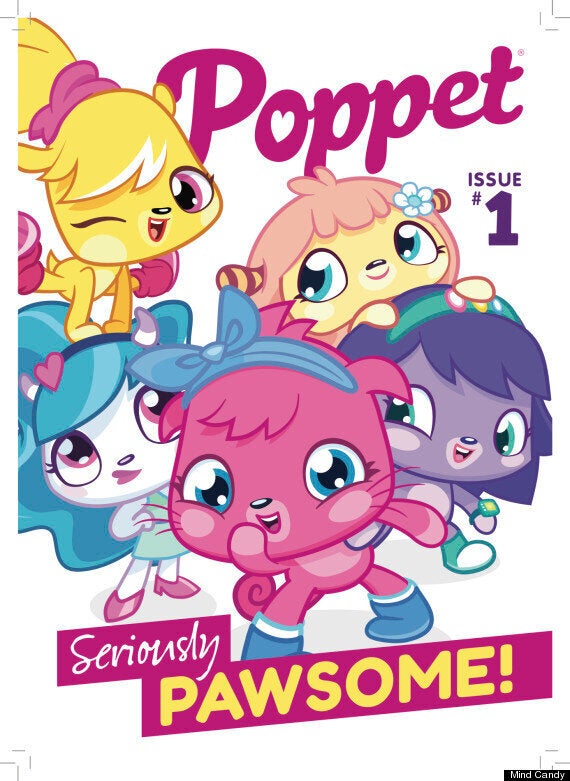 Speaking to The Huffington Post UK Lifestyle, Poppet editor Jessica King explained why she thinks there are so few women working in technology.
"The tech industry has long been seen as a "man's world" and I think this is something that has naturally developed over time due to assumptions and stereotyping in our culture.
"Computer games and video games are considered boy's territory, however, the assumption that girls don't like games, or that they can't succeed in tech roles is a complete myth!" she said.
Named after Poppet, one of the Moshi characters, each issue of the magazine will include a feature looking at different roles within the technology industry including coders, developers and product managers.
Jessica explained that she thinks self-doubt is a major factor keeping women out of the field: "Girls are just as capable as boys when it comes to tech/coding, or anything for that matter, and we believe that, secretly, girls know this.
"It is our responsibility to give girls the push they need to truly believe it. Yes, the industry is still dominated by men, but it will only change if we stand up and do something about it," she said.
Jessica hopes that Poppet, along with initiatives like Code Club and code.org, can educate girls at a young age in order to squash the sexist assumptions surrounding tech once and for all.
In addition to its tech focused features, Poppet includes puzzles, stories and recipe pages. Jessica told us it was a conscious decision to give readers a mixed bag.
"We are absolutely committed to ensuring the magazine has a focus on tech, however, we are also aware that all children are different; some kids love puzzles and others love to read stories.
"We want the magazine to be varied and that is why we have included all sorts of different pages that we know are popular with young people. We hope that this will open doors for our readers in a manner they are comfortable with; even if tech is an unknown or potentially scary subject for the reader, they will still be able to access it using the magazine as a platform," she said.
However, once the magazine has established a readership Jessica says Poppet will up its technology focus.
The first edition of Poppet, with its pink central character, pink website and "girly" looking creatures has received mixed reviews.
Writing for The Telegraph, technology reporter Sophie Curtis criticised the aesthetic of the magazine: "Yes, exposing young girls to stories about successful women working in IT may open their eyes to an industry they never knew existed, but wrapping the whole thing up in a fluffy pink cloud suggests that even the magazine's writers are unconvinced that the tech-related content will engage young girls," she wrote.
But Jessica doesn't see Poppet's pink pages as damaging to its female readers: "For me, the issue is not the colour pink. The six main monsters from the gender neutral world of Moshi Monsters are all different colours, and it just so happens that Poppet is the second most popular Monster.
"The point we are trying to make is not that "pink is for girls" or that "girls can only like pink", it's that girls can like pink, or orange, or blue, or green, AND they can learn to code. AND they can be leaders. AND they can be whatever they want to be. Pink isn't the issue."
Jessica did say that Poppet's pink website might not be here to stay though: "With regards to the website, this was created a while before the magazine was created and the design direction has vastly changed since then. We are working on a new design for the website that reflects the more sophisticated design of the magazine - watch this space!"
Poppet magazine will come out every four weeks, priced at £2.99. The first issue, themed around Earth Day, is available now at newsagents and retailers.