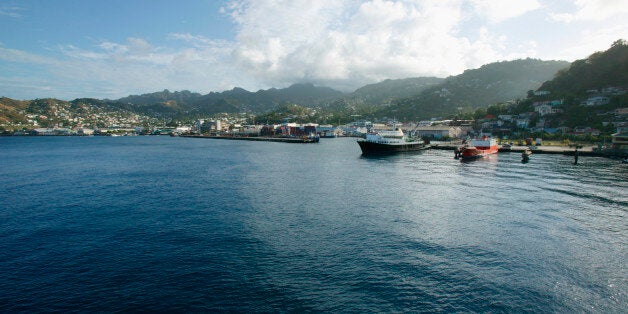 A British sailor has been found dead on a burned-out life raft after his yacht was destroyed by fire in the Caribbean.
The body of the man, named in reports as John Garner, 53, was discovered on the raft by the coastguard off St Vincent on Wednesday afternoon.
He is believed to have suffered injuries to his head and both legs and was taken to the island's Milton Cato Memorial Hospital, where he was pronounced dead.
Police have now launched a murder investigation and are understood to be searching for a woman named Heidi Hukkelaas, reportedly his wife, with whom he flew to St Vincent on January 19.
St Vincent police commissioner Michael Charles said Mr Garner's death was being treated as suspicious and that investigators were looking at "all lines of inquiry", the Daily Mail said.
Mr Charles said: "We suspect foul play and will investigate the matter fully. Miss Hukkelaas is a person of interest and as with every murder investigation we have to look at everyone and everything and will leave no stones unturned."
She added that her stepmother had left St Vincent two days before Mr Garner to return to Norway to look after her young children, saying: "This is a shock for everybody. We have not been told that this is being treated as suspicious. As far as we have been told, it is being treated as a tragic accident."
Diver Kay Wilson, who has lived in St Vincent and the Grenadines for 12 years, was out on a dive trip when one of her crew members spotted smoke on the horizon at around 11.45am local time on Wednesday.
She told Sky News: "When we reached about a quarter of a mile off we saw a flashing light, which you would normally associate with a life jacket.
"So we approached cautiously and we found somebody in the water with the life jacket around their neck approximately 150, 200ft away from the yacht at the time. It was a male."
Ms Wilson said by then the flames had completely engulfed the vessel, saying: "It was almost raised to the water line, and the heat and the smoke which were coming were just incredible. Had anybody else been on the yacht at the time, there was no way to know at all."
She added: "The fact that the captain of the vessel was in the water, he had launched his safety raft and the fact that we were able to find documents floating away from the vessel when we searched further, I would suggest that there had been an accident on board, the fire had overtaken the vessel and the captain had decided to leave."
She also said she had been contacted by the Mr Garner's son, adding that Mr Garner had been spending time on the Grenadines island of Bequia with another family member, dropping them back to return to their home before planning to make his way to Antigua.
The yacht, reportedly named Asante and registered in Gibraltar, was reported to have been found approximately 15 miles west of Buccament, in south-west St Vincent, though Ms Wilson said it was around three-and-a-half to five miles off shore..
Police reportedly said debris and an oil spill were discovered, and that they believe the yacht sank.
The Jamaica Observer said a preliminary police investigation found the couple arrived in St Vincent and the Grenadines by air on January 19, and that they had been granted an extension to remain until April 19.
The newspaper said checks had revealed Ms Hukkelaas had not left the state by any of its air or sea ports.
A spokeswoman for the Foreign Office said: "We are aware of the death of a British national in St Vincent and The Grenadines. We are providing consular assistance to the family at this difficult time."