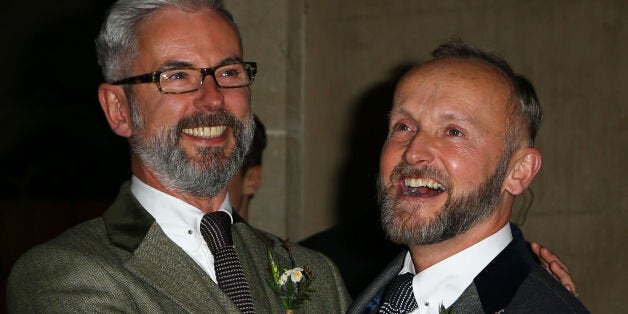 As of midnight today, 29 March, the Marriage (Same Sex Couples) Act came into effect, allowing same-sex couples in England and Wales to wed at long last.
As gay couples rushed to tie the knot last night, photos of their pure joy show exactly why this change in law is such a wonderful thing.
One of the first couples to take advantage of the change in the law got married at Islington Town Hall in London just after midnight.
Human rights campaigner Peter Tatchell acted as chief witness at a packed ceremony as Peter McGraith and David Cabreza wed after 17 years together.
Mr Tatchell said the couple and all the others getting married had "made history" and "made Britain a more tolerant, equal place".
With a crowd of photographers, journalists and well-wishers waiting, the couple took the opportunity to highlight the international struggle for gay rights.
But Mr Cabreza added: "From a global and political perspective it's great too, but for us it's also about us and our marriage."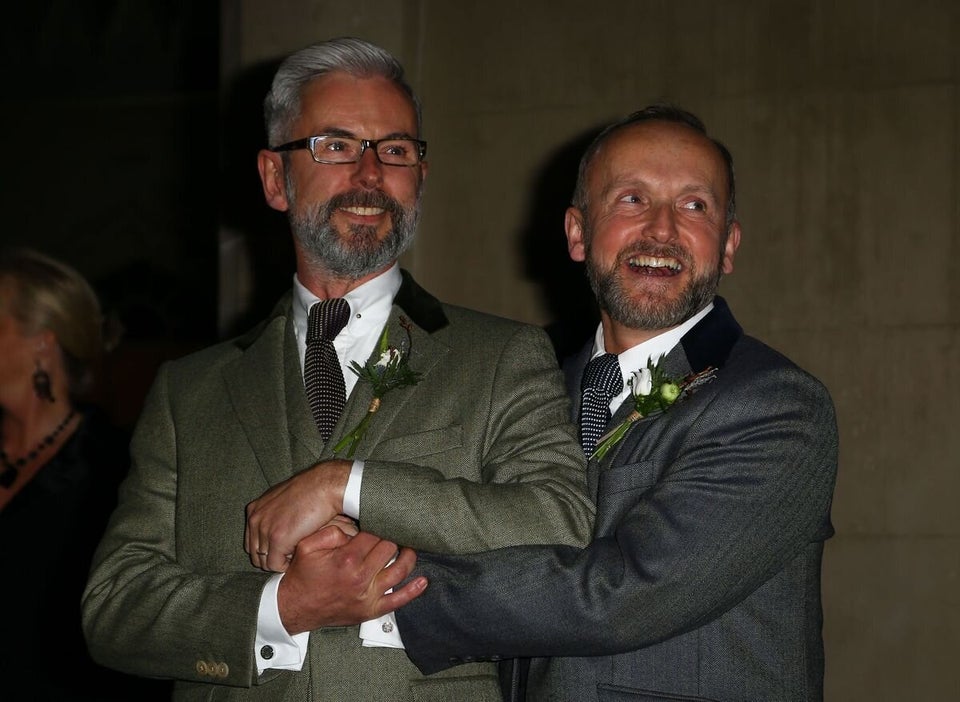 Equal Marriage: 10 Pictures Of Pure Joy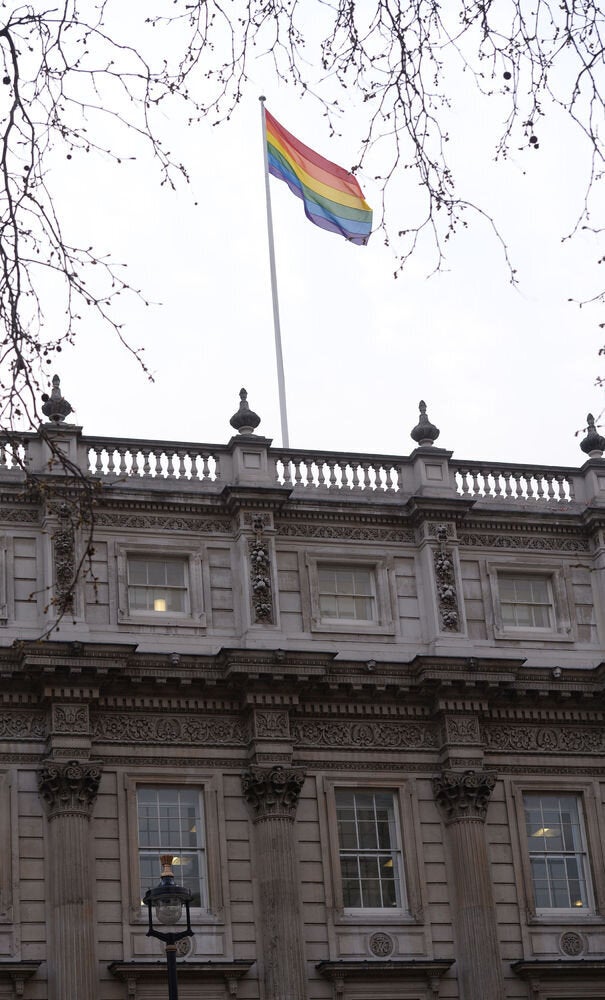 Equal Marriage Comes To The UK