Marina Boyko, deputy chief of the Omsk region's sanitary inspection agency, said: "In a checkup we found the container where the workers were bathing and the bowls in which they were making cheese and a mass of other violations of sanitary-epidemic norms."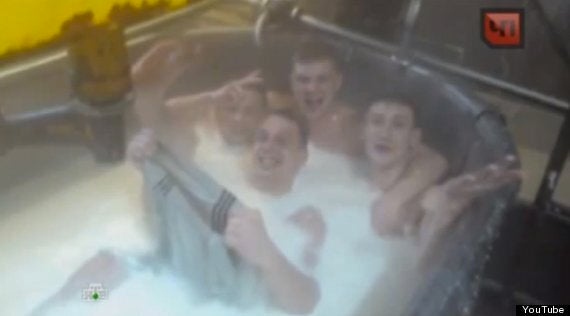 After the footage was played on a federal TV network, residents of the town boycotted the factory's produce.
A statement read: ""The production and service facilities are in an unsatisfactory sanitary-technical condition,
"Conditions for personal hygiene are lacking."
Even more worryingly, a Russian consumer service expert has claimed such events are commonplace in the country as sanitary oversight in the country has virtually disappeared.
Dmitry Yanin said: "For five years Russia has been languishing in a so-called experiment of practically exercising no control over consumer production after a law was introduced limiting inspections of such facilities to only once every three years.
"What happened in this dairy plant in Omsk is, of course, a case of sheer idiocy, but nowadays there is nothing to prevent such idiots from indulging in similar outrages or routinely violating production and sanitary conditions elsewhere in the country."
Artyom Romanov who posted the footage said: "In reality our work is very boring."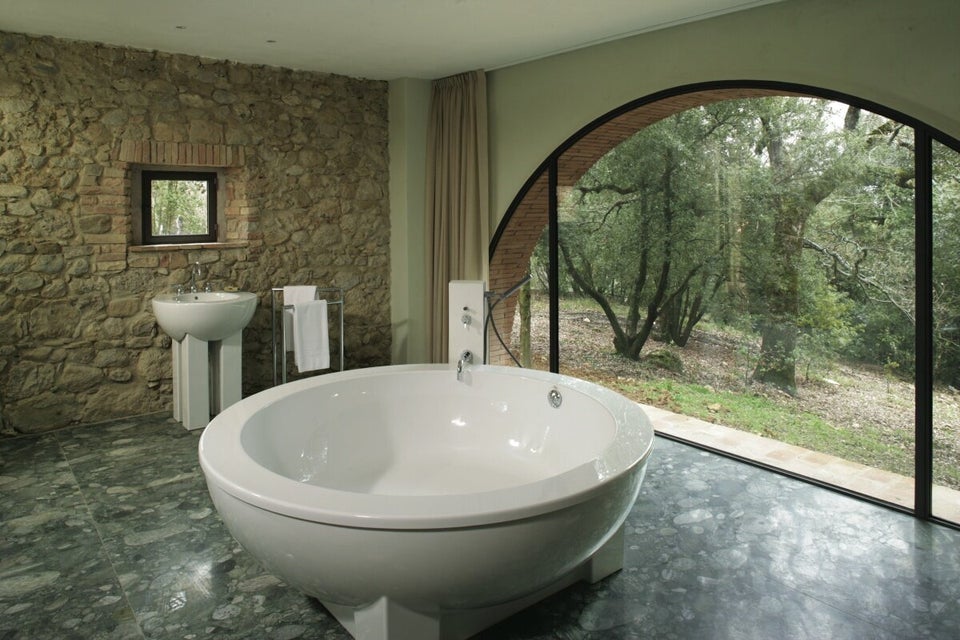 The World's Best Hotel Baths
Popular in the Community