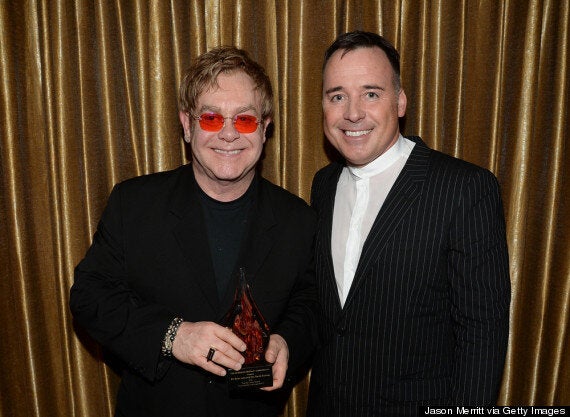 The happy couple - Elton John and David Furnish are to tie the knot in May
David told the Las Vegas Review-Journal: "Since we're committed for life, we feel it's really important to take that step, and take advantage of that amazing change in legislation. We all live by example."
He explained the May ceremony will be a small affair at a registry office, attended by the couple's 2 children.
David also praised the recent change in legislation in the UK, and the progress that had been made in the past 2 decades for LGBT people in Britain, saying: "We're living in extraordinary times. My god, 20 years ago, when I started seeing Elton, if you asked me if I'd be able to get married, if I'd be able to have children, it was unthinkable, literally unimaginable."
The couple first announced that they had made the decision to get married over the weekend at Elton's 67th birthday party in Las Vegas.
We're already picking out a hat, and wondering what to get the happy couple as a wedding present.
Let's just hope our invitation doesn't get lost in the post.
Elton and David have two children together - 3-year-old Zachary and 1-year-old Elijah - whose godmother is popstar Lady Gaga.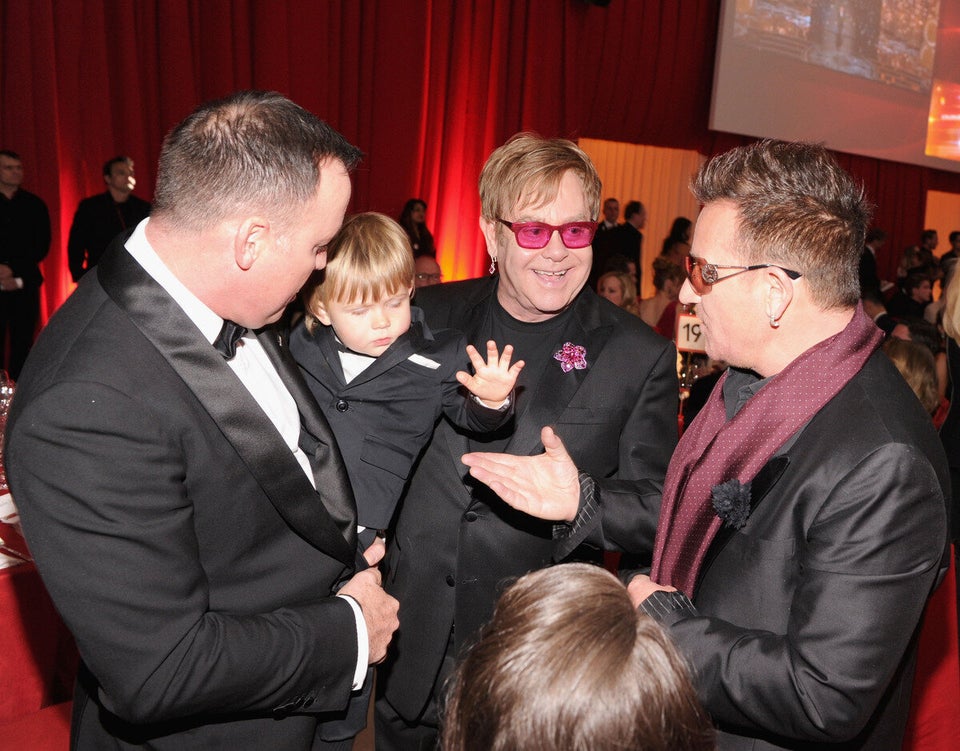 Sir Elton John And David Furnish Attend Oscars With Son Zachary