You would be forgiven for thinking James Arthur might be running out of people to target in his Twitter rants, but apparently this is not the case as he's now hit out at Simon Cowell over claims that a character in the 'X Factor' musical 'I Can't Sing!' was based on him.
Taking to his Twitter, James posted a link to an article byThe Daily Star which claimed that the show's disgruntled hunchback Trevor Modo (who performs a rap hitting out at the talent show and its principles called 'I'm Better Than That'), is based on the 'X Factor' winner.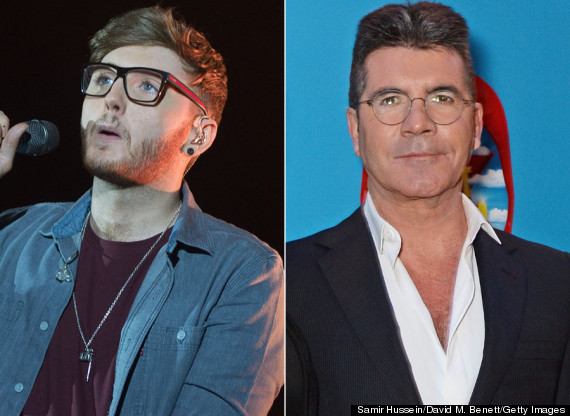 James Arthur and Simon Cowell
Sharing the article with his Twitter followers, James described the character as "more media bullying" and also tweeted Simon directly, saying:
http://t.co/jJI27XGIML this illustrates my opinion.. #AllTheWorldsAStage @SimonCowell I should "shut up and put out records" or else this?

— James Arthur (@JamesArthur23) March 31, 2014
The tweet was in reference to an interview Simon gave earlier this year where he told Metro: "Somebody should have told him to shut up and just put the records out."
While 'I Can't Sing' wasn't actually written by Simon, he was a co-producer on the show, giving him control over creative decisions.
An insider reportedly told the Daily Star: "The character Trevor Modo is loosely based on James Arthur.
"James has made a lot of enemies within his own label by publicly criticising how they are handling his career."
The singer recently compared himself to orca whale 'Tilikum' from documentary 'Black Fish'and appealed to fans to create the artwork for his forthcoming rap mix-tape 'All The World's A Stage'.
During the same rant, James also publicly sacked his PR for the "embarrassing" way they had been running his Twitter page.
Meanwhile his fellow 'X Factor' contestant Rylan Clark recently defended James, claiming people should focus more on his music than his controversial behaviour.
LIKE US ON FACEBOOK | FOLLOW US ON TWITTER