Novak Djokovic came out on top in the battle between the leading two players in the world as he comprehensively defeated Rafael Nadal to claim the Sony Open in Miami.
In what was the 40th meeting between the pair - a record between two players in the Open era - Djokovic produced a clinical performance as he defeated world number one Nadal 6-3 6-3.
The Serbian won three of his four break points in the match, while Nadal failed to make the most of his one and only chance to break as Djokovic clinched victory in one hour and 24 minutes before celebrating wildly.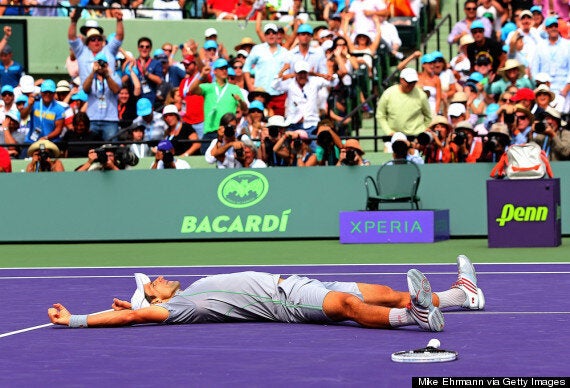 Purple reign: Djokovic reacts to his straight-sets victory over Nadal
Djokovic, second in the ATP rankings, is now a four-time winner of the event, to go with his successes in 2007, 2011 and 2012, while Nadal has yet to lift the trophy after suffering another final disappointment.
The Spaniard had been beaten by Roger Federer (2005), Nikolay Davydenko (2008) and Djokovic (2011) in his three previous final appearances in Miami and it was a similar story on Sunday.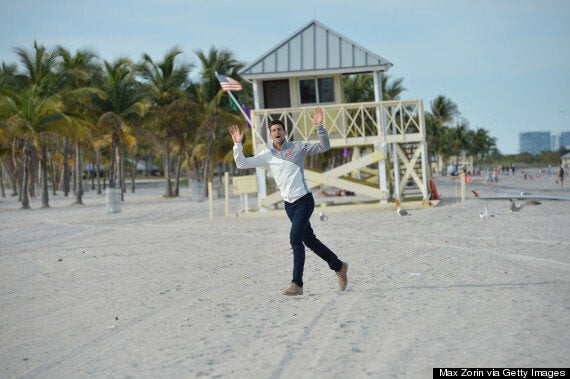 Djokovic celebrates his win on Miami Beach
Djokovic, who becomes only the second player after Federer to win back-to-back titles at Indian Wells and Miami on two separate occasions, said at his trophy presentation: "I played a great match from the start to the end, everything was working really well.
"Bad luck Rafa, it's always a challenge and always a pleasure to play against you and congratulations for a good week and good luck for the rest of the season."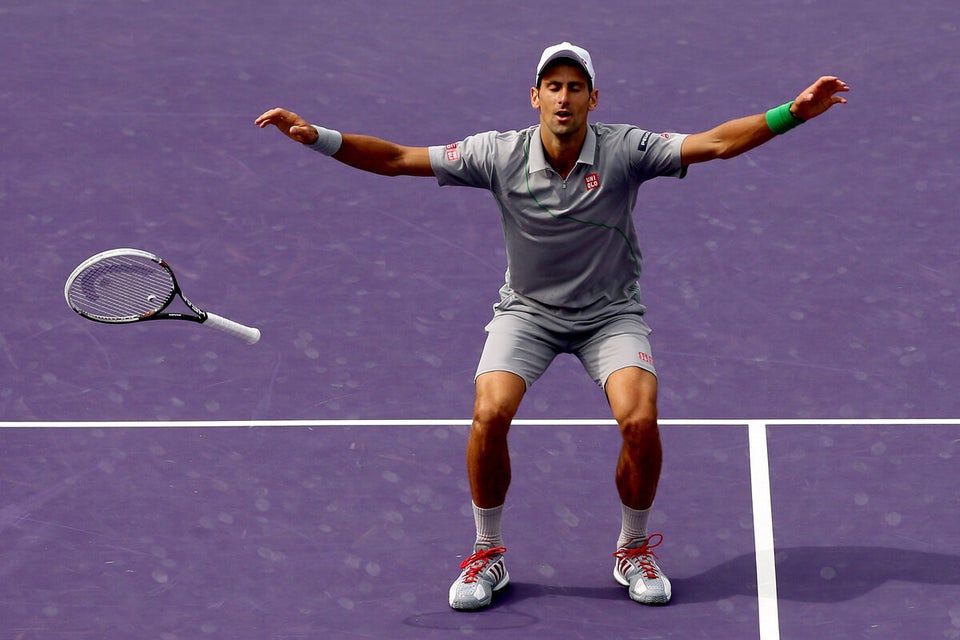 Djokovic beats Nadal
He added on Sky Sports 3: "It feels great, I'm thrilled with my performance, it's been a fantastic day. I'm overwhelmed with the game I played.
"All in all it was an incredible tournament for me and the best performance at the right time."
Nadal said: "I want to congratulate Novak and his team, he did amazing with two great events in a row, winning in Indian Wells and now winning in Miami, that's very difficult to do, so just well done."