Tom Cruise has revealed that visitors to his film sets are often surprised by how hard he's working to make a movie.
The 'Mission Impossible' actor was receiving the 'Legend in our Lifetime' gong at the Jameson Empire Awards on Sunday night, and told the audience:
"I like to bring people by movie sets when we're working, especially people who haven't made films before.
"Invariably, at the end of the day, they have this look on their face, a bit stunned and bewildered, surprised by the effort that it takes.
'You people work? This is work, you know?' I guess we don't think about it because it's something that we love and we do it."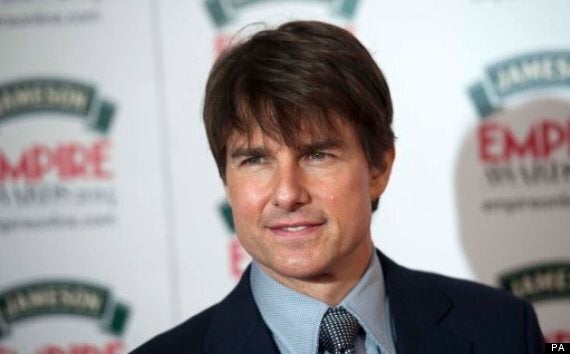 Tom Cruise - "I've had a really rich life"
He added, "I spent most of my life in editing rooms, mixing bays, sound stages and movie sets all over the world, and it's been incredible. I've had a really rich life. It takes a village to make a movie, and I've had a really rich life because of the exceptional people that I've met, worked with, incredible film crews, technicians, craftsmen, directors, writers, producers, actors, distributors, so many people that I have learnt from, and continue to work from.
"I feel really fortunate, it was my dream to be able to make films, and I've had an incredible tine so far."
Tom is also gracing the cover of this month's special 25th anniversary Empire magazine, and gamely posed by a life-size poster of the magazine on his way into the venue.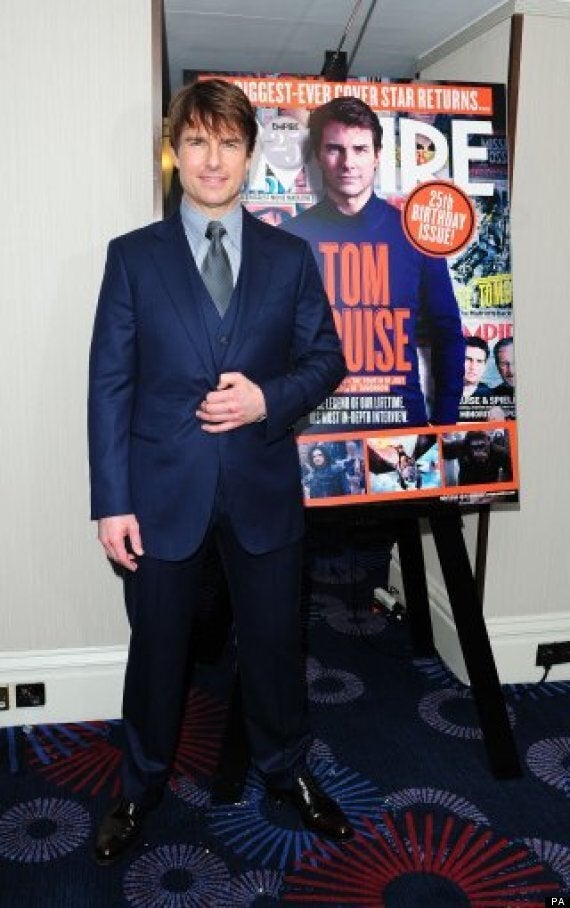 Tom Cruise comes face to face with his own image
The 'Mission Impossible' star received his award from his 'Jack Reacher' co-star Rosamund Pike, who told the audience that he was arguably the only actual movie star (hear that, Pierce Brosnan, Hugh Jackman, Harrison Ford, Tom Hanks?)
Tom, who regularly spends hours greeting fans on red carpets all over the world, proved just as game INSIDE the room at the Awards, where other actors happily queued up to take a selfie with the star.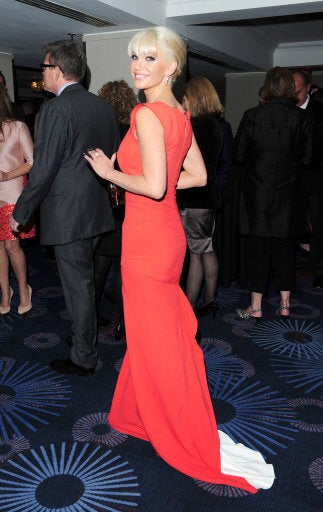 Jameson Empire Film Awards
Related