If you have fears your partner may be cheating, just be thankful you don't live in Maidenhead (or if you do, listen up).
The Berkshire commuter town has been named the cheating capital of the UK, by a website that specialises in extra-marital affairs. And they would know.
Of the 63,580 Maidenhead residents, 1,316 are having affairs, according to data gathered by Illicit Encounters.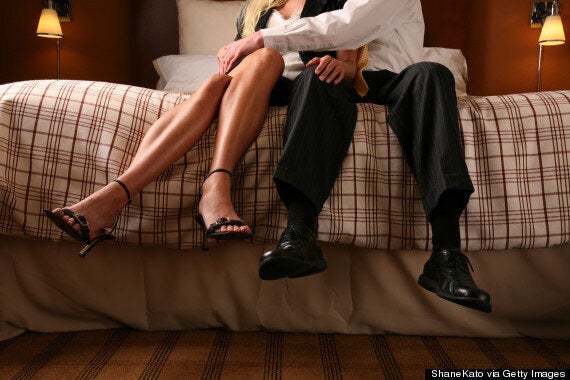 Trailing behind in second place is Livingston, Scotland, where 2% of the population are philanderers. Where as Bournemouth's dwellers are the most faithful with only 70 of their 186,700 residents engaging in dangerous liaisons.
The findings come from the website's UK Infidelity map, which allows suspicious partners to find out exactly how many are cheating in their town.
The findings were compiled from Illicit Encounters membership data from 140 UK towns with a population of above 50,000.
Top ten UK towns for affairs
1. Maidenhead - 1,316 affairs, population 63,580 (2.07%)
2. Livingston - 1,080 affairs, population 56,269 (1.92%)
3. Farnborough - 1,008 affairs, population 65,034 (1.55%)
4. Loughborough - 877 affairs, population 59,932 (1.48%)
5. Bracknell - 1,128 affairs, population 77,256 (1.46%)
6. Gravesend - 784 affairs, population 55,467 (1.41%)
7. Beeston - 702 affairs, population 51,479 (1.36%)
8. Aldershot - 776 affairs, population 57,211 (1.35%)
9. Gosport - 960 affairs, population 71,529 (1.34%)
10. Taunton - 802 affairs, population 60,479 (1.33%)