Kim Kardashian certainly seems to be enjoying her holiday in Thailand, where she has been sunning herself alongside sister Khloe and her half-sisters Kylie and Kendall Jenner.
However, the family do seem to be travelling light. Judging from the photos they've been uploading to Instagram, their luggage is made up entirely of bikinis.
Kim posted this photo to Instagram on Tuesday, sunning herself against a gorgeous backdrop in a totally natural-looking pose.
i mean, we all strike this pose when we're relaxing in the sun, right?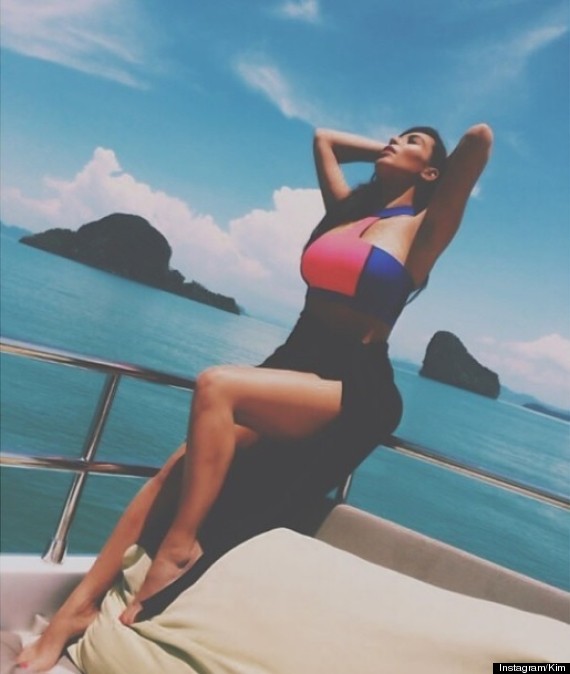 Kim Kardashian in Thailand. We're not even a little bit jealous. Nope
Rubbing salt in our "holiday envy" wounds even further, she added the caption "wish you were here".
Not really, Kim. We're not even bothered. *immediately books next flight to Thailand*
Let's face it, though, flaunting her bikini body on Instagram isn't exactly out of character for Kim, who last week flashed photographers her pants in a see-through dress.
It isn't just Kim who's making us a teeny bit jel though, sister Khloe also shared a snap of herself wearing a revealing 'East Coast' one-piece, which she'd curiously decided to pair with a sailor hat.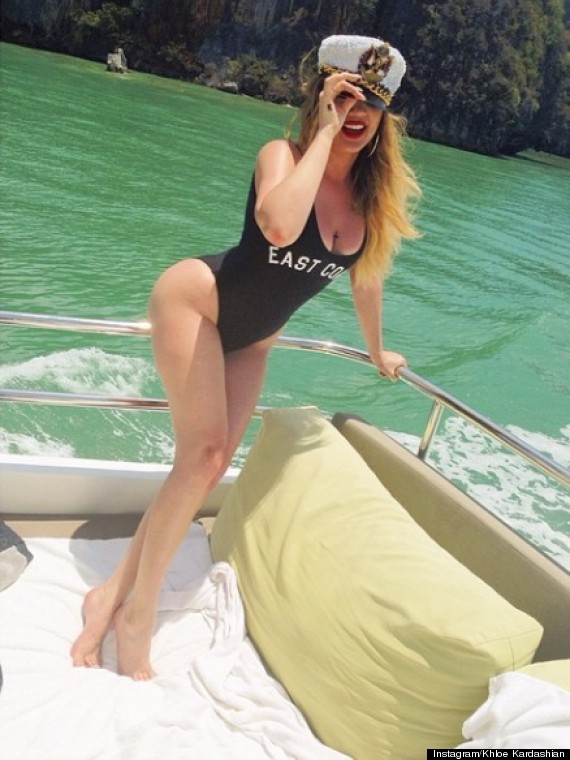 Khloe Kardashian
We know you're on a boat, Khloe, but you're taking the nautical theme too far with this new fashion accessory.
Younger sister Kendall Jenner isn't letting Kim and Khloe hog the holiday limelight and she's no doubt bagged herself a whole host of new male fans thanks to her string bikini snap.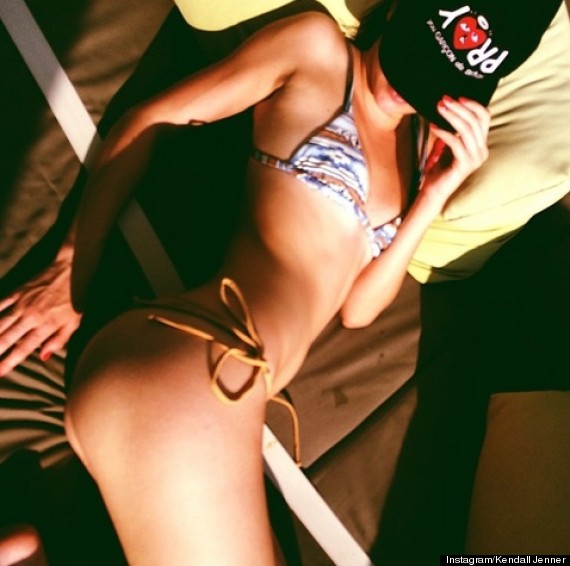 Kendall Jenner
We can presumably look forward to seeing the Kardashians' adventures in Thailand in a forthcoming 'holiday special' episode of 'Keeping Up With The Kardashians' which, again, we totally 100% absolutely won't be jealous of. Even a little bit.
All of a sudden we're feeling less confident about our holiday snaps from the week we spent at Butlins...
LIKE US ON FACEBOOK | FOLLOW US ON TWITTER