Open wide for some soccer! The Simpsons travelled to Brazil in their latest outing, where Homer was assigned to referee the World Cup final.
Homer, who once asked "Can you believe they gave Giggs a yellow card in the box?!", officiated Germany's 2-0 win against the hosts for their fourth World Cup "win" in the episode "You Don't Have To Live Like A Referee."
Fortunately, there was no sign of the half-back, wing, and centre passing it back and holding it amongst themselves.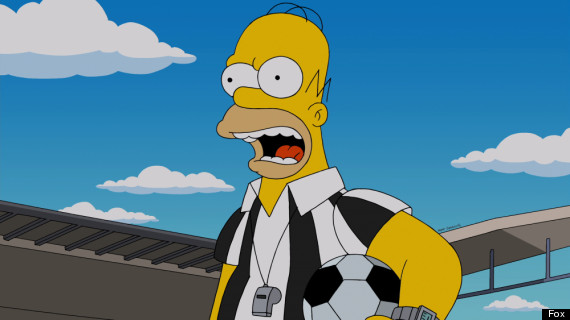 Referee homer: An improvement on Howard Webb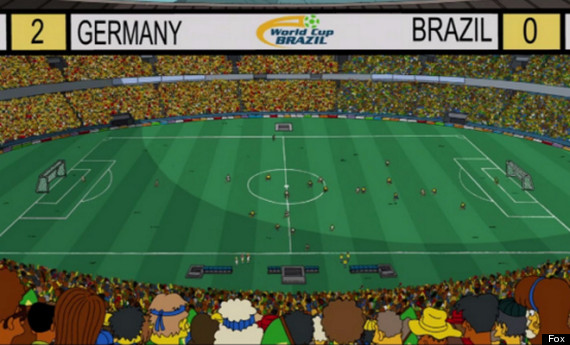 Germany defeated the host nation 2-0
The Simpsons aren't bad when it comes to predicting sports final outcomes, either...
#thesimpsons predicted it! @SuperBowl forecast in the "Bonfire of the Manatees" (S17) episode from 2005. #SB48pic.twitter.com/cEPfaQlRrM

— The Simpsons (@TheSimpsons) January 31, 2014