Tiger Woods has been forced to pull out of next month's Masters following surgery to a pinched nerve that has caused him pain for some months.
His decision to withdraw means his wait for a 15th Major title goes on and the next time he visits Augusta in 2015 it will be 10 years since he last won the event. This year will also be the first time he has not played at Augusta since 1995.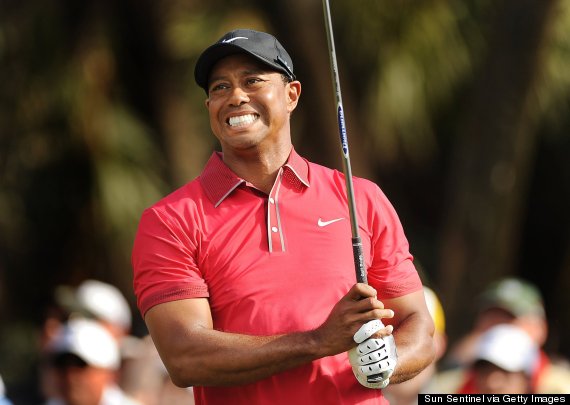 Tiger Woods' last Major title came at the US Open in 2008
Woods underwent surgery in Park City, Utah, on Monday and although successful, he has been advised to rest and recuperate for several weeks. The American said he may be forced to miss more tournaments as he focuses on his rehabilitation.
"After attempting to get ready for the Masters, and failing to make the necessary progress, I decided, in consultation with my doctors, to have this procedure done," Woods said on his website.
"I'd like to express my disappointment to the Augusta National membership, staff, volunteers and patrons that I will not be at the Masters," he added. "It's a week that's very special to me. It also looks like I'll be forced to miss several upcoming tournaments to focus on my rehabilitation and getting healthy."
Woods is expected to begin intensive rehabilitation and soft-tissue treatment within a week with the aim of resuming tournament play sometime in the summer.
"It's tough right now, but I'm absolutely optimistic about the future," Woods said. "There are a couple [of] records by two outstanding individuals and players that I hope one day to break. As I've said many times, Sam [Snead] and Jack [Nicklaus] reached their milestones over an entire career. I plan to have a lot of years left in mine."