You can sit in as many French cafes or sushi bars, but the only real way to find out what the world eats is to frogleap the tourist traps and head straight for the local residents.
Photojournalist Peter Menzel and writer Faith D'Aluisio have done just that. Travelling the world, their photo series 'What I Eat: Around The World In 80 Diets' offers a snapshot into what individuals from across the globe consume in one day.
From sumo wrestler to a mother with HIV/AIDS in Bostwana, the differences in the daily intake is stark. Some eat in excess of 3,500 kcals, while others eat just 900 kcals.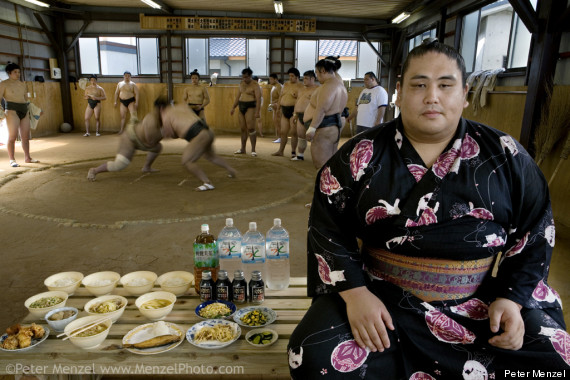 The book details the number of calories consumed by each individual. D'Aluisio accompanies each portrait with context, and essays from food experts such as Michael Pollan appear throughout the book.
"I want people to understand their own diets better — and their own chemistry and their own biology. And make better decisions for themselves,"
To buy the book, click here.