Michael Schumacher fans have bombarded a German magazine with complaints after its front page featured a picture of the Formula 1 legend and his wife, accompanied by the headline "Awake!"
Schumacher has been in a coma in Grenoble since 29 December following a skiing accident in the French Alps.
And fans who bought Die Aktuelle discovered their "Awake" issue merely included to stories about people who had awoken after a coma.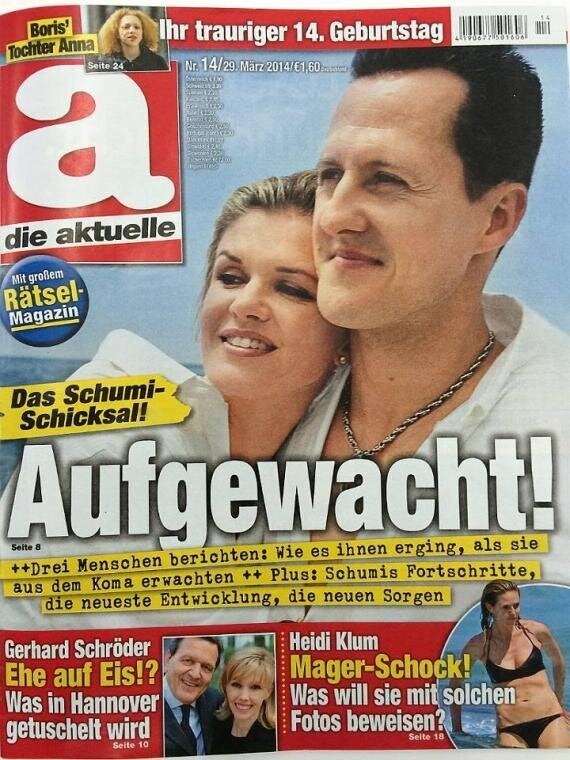 German readers were outraged by Die Aktuelle's cover
The German publisher of the magazine, the Gong-Verlag, has so far declined to comment on the outrage over the "tasteless" cover amid allegations they tried to cash in on a tragedy.
One user in the comments section wrote: "I can't believe they are cashing in on this tragedy - there should be a law against this type of shoddy, sensationalist and downright insulting journalism."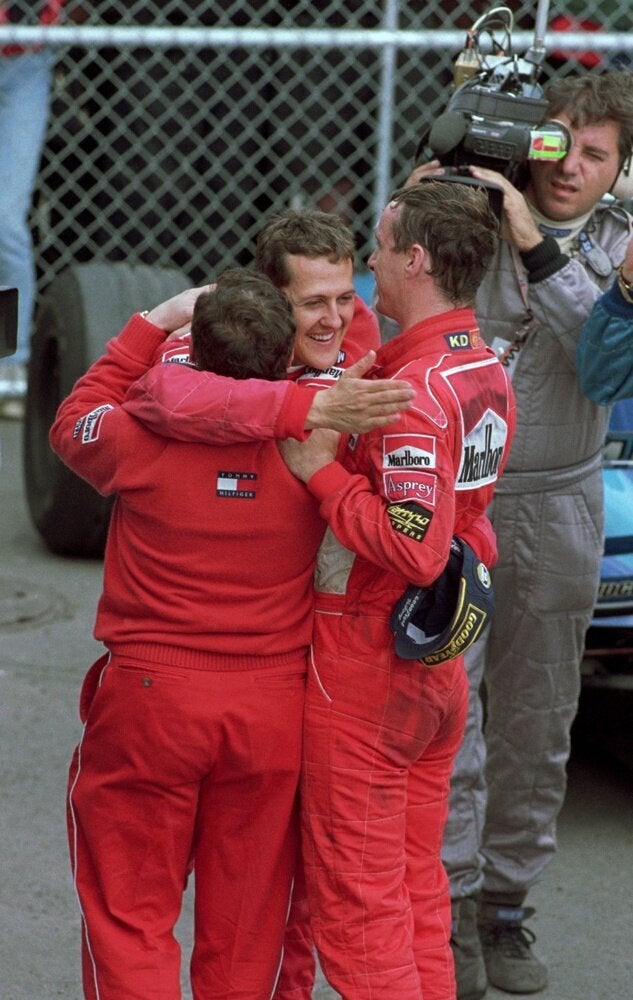 Michael Schumacher