A Harley Street clinic has seen a huge increase in tummy and love-handle fat freezing treatments that they say is attributed to photographs of Keira Knightley at the Chanel Paris fashion week show a few weeks ago.
Whereas Keira has been blessed with a small waist, those of us unwilling to put in the graft are opting for a 60-minute non-invasive fat-freezing Lipoglaze treatment that can create a sculpted "wasp waist".
The treatment works by gently heating and then fast-freezing subcutaneous fat cells up to -10 degrees. The fat cells crystallise and die at that low temperature; they are then expelled through the body naturally over the next four to eight weeks.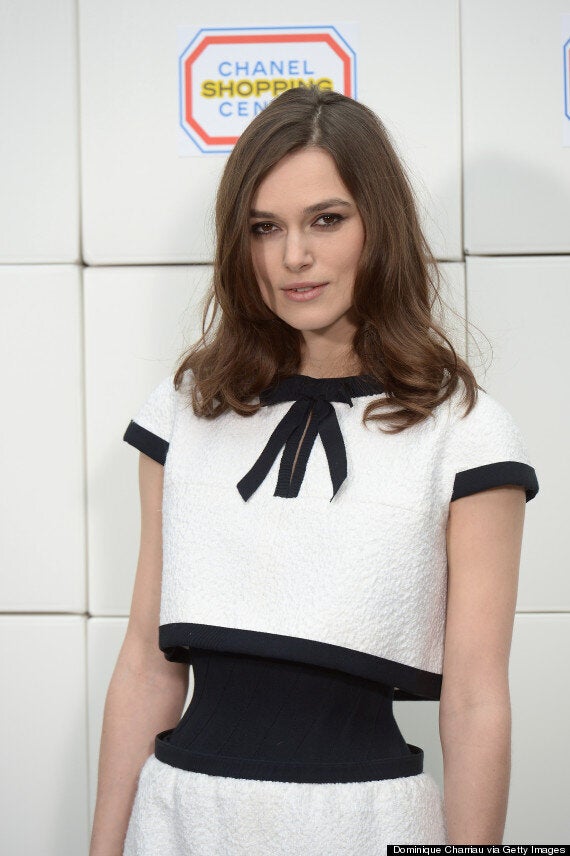 They say: "Around a third of all fat cells treated will disappear from each one-hour session which get rid of a third of all fat cells in the treatment area and in the case of the waistline in amounts to around two inches of the waistline."
In the past month the LoveLite clinic took 180 bookings for Lipoglaze treatments which can shift hard to shift fatty deposits on the love handles and the front of the tummy. The clinic would normally take around 60 bookings over a month.
On the day that the Keira Knightley pictures went online they had over 100 enquiries in the space of an afternoon for the treatment which ranges in price from £600 to £1,000 depending on the duration.
Debra Robson from LoveLite clinic said: "Most women have booked in for two treatments, one 60 minute treatment on the front and two 30 minute sessions on each side of the hips.
"These areas of fat are always the hardest to shift even with a strict diet and fitness regime and the lipoglaze treatment will get a result within 4-8 weeks and our recent clinical trials showed it took over 33% of the fat in the treatment area in one 60-minute session, so it's really effective."
The fat freezing treatment that has been used by several celebs like Luisa Zissman, Binky Felstead and Casey Batchelor can take off over two inches of fat off the waistline in one session.