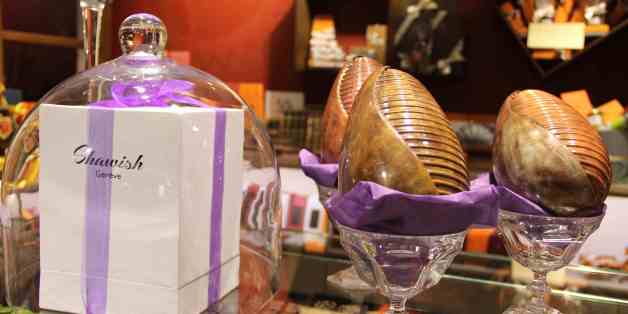 Harrods
If you've got money to burn this Easter and a Cadbury's creme egg just won't do, why not splash £28,000 on a luxury easter egg at Harrods?
Of course, at that price, there's more to this egg than confectionery.
Instead of sugary white goo or a packet of Smarties, the luxury 'Shawish Easter Surprise' contains a giant diamond pendant on an 18-carat white gold chain – just don't break your teeth on the way in.
The chocolate is hand-crafted by an award-winning Swiss chocolatier, Philippe Pascoët, and is made of the finest chocolate blend with intricate, handmade, 65% Venezuelan chocolate ornaments and gold dust to decorate the outside.
Mohamed Shawesh, Founder and Designer, says: 'The Egg hunt at Harrods London is like celebrating the sweet taste of Easter with a magical touch and a dazzling surprise. Shawish is the agent provocateur of the Haute Joaillerie, centered around storytelling, desires and Alice in Wonderland.'
SEE ALSO:
Chocolatiers Around The World Reveal How To Make Amazing Easter Eggs
Could Eating Easter Eggs Improve Your Love Life?