James Franco has admitted he showed "bad judgement", trying to chat up a teenager on Instagram, with pictures and chat that soon went viral on the internet.
'I'm embarrassed and I guess I'm just a model of how social media is tricky,' the actor said on Friday morning, debunking the idea that the encounter could have been part of an elaborate stunt to promote his new film 'Palo Alto', in which a university teacher chats up a student.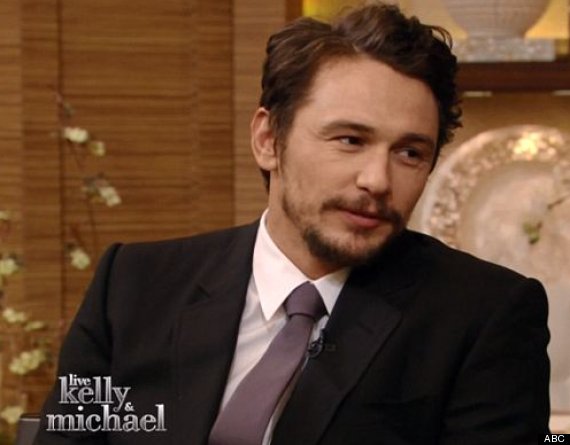 James Franco admitted his bad judgement this morning on US chat show 'Live with Kelly and Michael'
The actor himself brought up the incident during a chat on US chat show 'Live with Kelly and Michael', when he said:
"It's the way that people meet each other today, but what I've learned- I guess because I'm new to it- is you don't know who's on the other end," he said.
"You get a feel for them, you don't know who you're talking to.
"I used bad judgement and I learned my lesson."
Franco kept quiet, however, on the fact that the girl in question, Scottish teenager Lucy Clode is, at 17 years old, less than half his age.
The teenager, who lives in the US, first met the actor in New York when he was greeting fans outside a theatre where he is currently performing. It was their ensuing dialogue that caught people's attention, particularly when the pictures were swiftly deleted by Franco.
Some thought it was a prank to promote his next film, but it seems not - instead, a more classic case of (much older, richer, world famous) boy meets girl, boy likes girl, boy strikes out. Never mind, James, it always works in the movies.
To see the entire conversation, check out the slideshow below:
LIKE US ON FACEBOOK | FOLLOW US ON TWITTER