Kelly Brook's fiancé will face no further charges over an incident which saw him crash a van loaded with dead badgers into a bus stop during the controversial cull last year.
Former Royal Marine David McIntosh, 28, had been hired to transport the dead animals for disposal.
He was fined and given six penalty points at court but in a statement said he swerved when a radio relaying police intelligence on the location of protesters slipped under his brake pedal.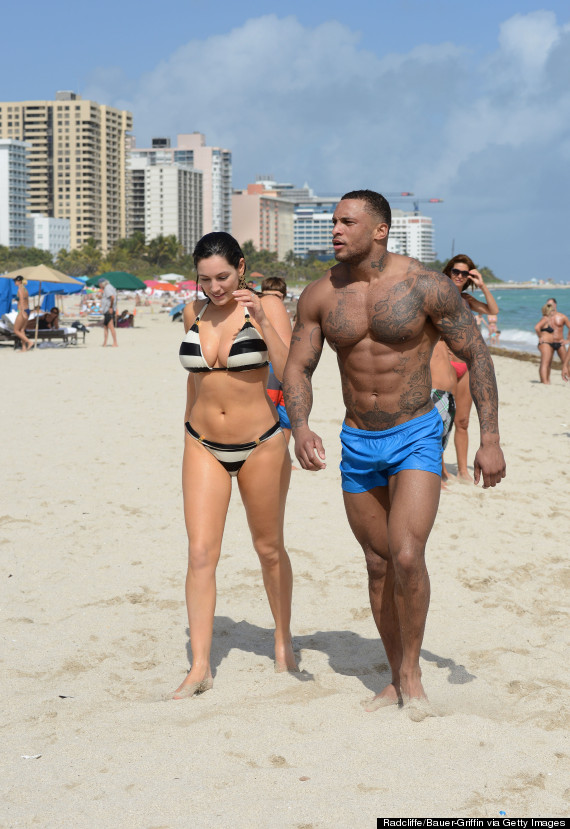 David McIntosh and Kelly Brook recently became engaged
The claims triggered a denial from police meaning McIntosh faced a potential perjury charge after the hearing.
But Gloucestershire Police have now said they are taking no further action - leading to criticism from anti-cull campaigners over the validity of the claims.
A spokesman for the force said: "We are not taking any further action in connection with it.
"We were looking at whether there should be any further action as we didn't agree with what was said in court.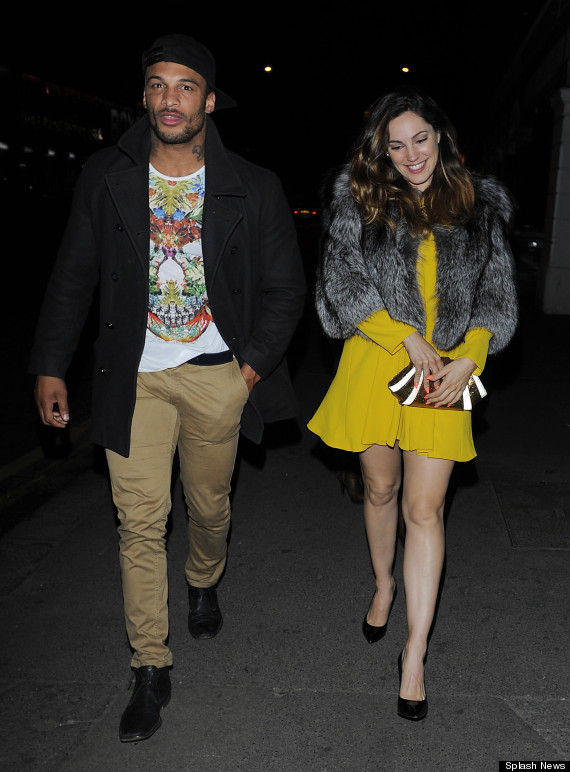 Brook and McIntosh had split last month but are new reconciled
"I believe the court would have had to make a complaint - that was one of the reasons [for not taking action].
"Further action was deemed not to be proportionate."
But anti-cull protestor Peter Martin said they always accepted McIntosh's claims were true and added: "The police have been very cosy with the cull operatives all along - no wonder he's off the hook."
McIntosh, a TV 'Gladiator' pleaded guilty to driving without due care and attention, and also driving otherwise that in accordance with his licence, on September 29.
District Judge Joti Bopa-Rai at Stroud Magistrates Court said: "It is either that he has fallen asleep or been distracted."
McIntosh, of Altrincham, Cheshire, was fined £91, plus a £20 victim surcharge and £30 prosecution costs. He was also given six penalty points.
During last year's pilot badger cull 921 badgers were killed in Gloucestershire and 940 were shot in Somerset.
Neither pilot managed to kill the 70% of the badger population thought to be needed to make the cull effective in reducing TB in cattle herds in the area, despite a five-week and three-day extension in Gloucestershire and a three-week extension in Somerset.
In Somerset 65% of the badger population was killed and in Gloucestershire the figure was 40%.
LIKE US ON FACEBOOK | FOLLOW US ON TWITTER