Sir Bruce Forsyth has opened up about his decision to leave'Strictly Come Dancing', revealing that he's been thinking about the "tough decision" since the last series ended.
He has also explained what it was like telling fellow presenter Tess Daly about his decision, likening the situation to breaking up with a girlfriend.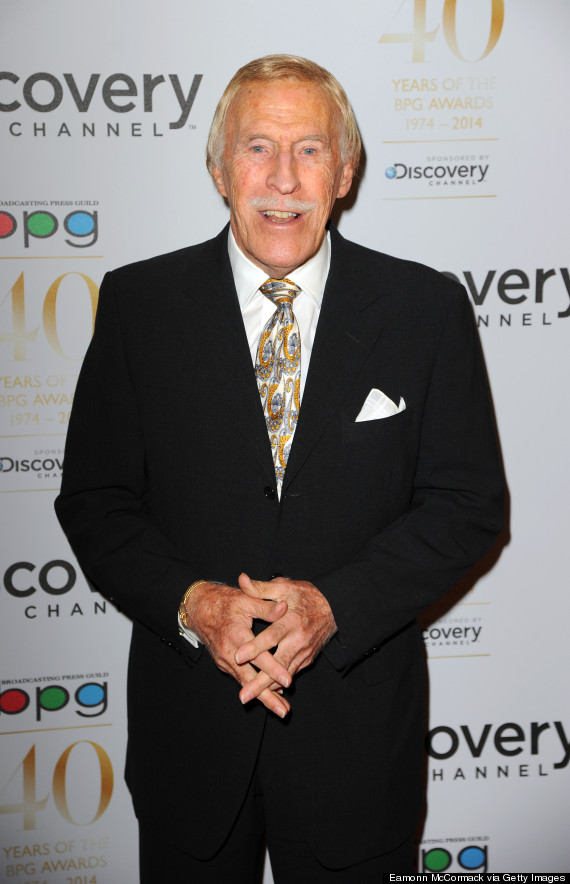 Brucie has taken a bow and left 'Strictly'
"It was a very tough decision — but I did have a feeling on the very last show last year, 'Is this the time to go'?" he told The Sun.
"I was getting a plane to Puerto Rico next day and was so tired. I thought, 'Let me go away, I'll have my break and think about it'.
"I didn't want Tess to read it in the papers so I phoned her and she was in tears, bless her heart.
"It was very, very sad and I started to get very emotional. It was like breaking up with your girlfriend — you get to be a family."
"I'm very sad at leaving the show but will be watching as a viewer," he added.
The TV legend has also denied that he was told to leave by the BBC, stating: "It was my decision completely.
"Rumours that were flying around recently that BBC1 controller Charlotte Moore had a word with me, there is no truth in that whatsoever. It is my decision."
Brucie won't be disappearing completely either and he's got a few projects planned already.
"I'm certainly not retiring," he said. "I've just come back from LA where I've been doing a documentary on the life of Sammy Davis Junior which goes out next month.
"I am also doing my one-man show. I love live shows more than anything. There are other specials with the BBC that I am going to talk to them about as well."
Bruce presented 'Strictly Come Dancing' alongside Tess Daly for 10 years. Speculation is already mounting as to who will replace him, and Tess's husband Vernon Kay, Claudia Winkle and Anton du Beke have all been rumoured as possible presenters.
LIKE US ON FACEBOOK | FOLLOW US ON TWITTER