Pineau De Re, at odds of 25-1, won a chaotic 2014 Grand National by five lengths at Aintree.
Trained by Dr Richard Newland and ridden by Leighton Aspell, Pineau de Re finished ahead of Balthazar King in second, Tony McCoy on Double Seven in third and fourth-placed Alvarado.
Eleven-year-old winner Pineau jumped the final fence in a clear lead and his pursuers never looked like bridging the gap as he galloped all the way to the line to secure a momentous five-length victory.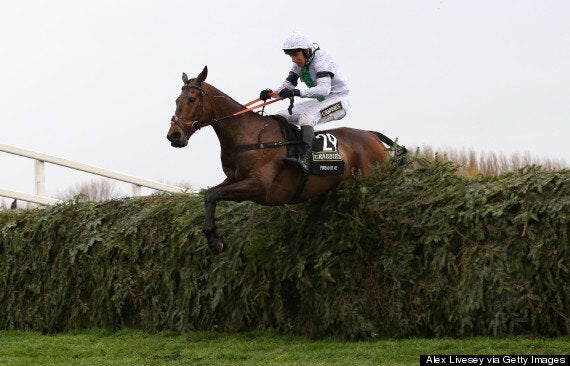 Pineau De Re was a 25-1 shot to win the Grand National
Aspell, who at one stage had retired from riding, said: "It's a wonderful day, this is what we do it for. "I've been watching the National since I was a very young boy.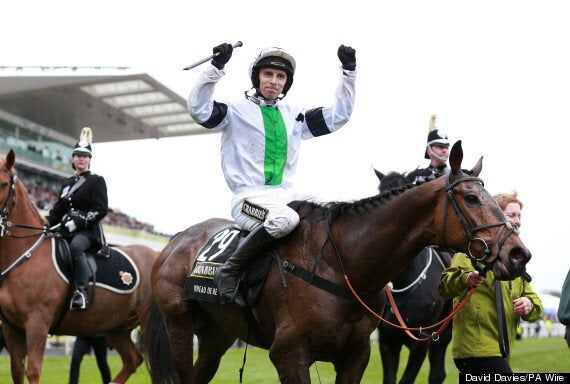 Pineau De Re won by five lengths
"As much as you enjoy sharing everyone's success, you crave a bit too.
"To get a chance to ride in the National is a great thing, and to get on one with a chance is even better."
There was a dramatic start to the race as Battle Group's reluctance to join the other runners led to a false start and when they were given the green light at the second attempt, the Johnny Farrelly-trained nine-year-old again stood motionless and took no part. All runners and riders were reported to have returned safely.