Electronic signals detected by a Chinese ship are consistent with an aircraft black box, Australian officials have confirmed.
One of the reporters from the agency was on board the the vessel Haixun 01, and reports emerged before Malaysian and Australian authorities had a chance to confer.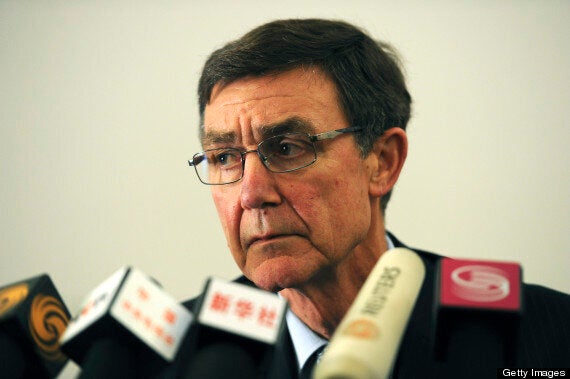 Signals are consistent, says Australian Chief Coordinator of the Joint Agency Coordination Centre Angus Houston
It was found in a different area being searched by international teams. It is around 220 miles south of the closest of the three areas searched.
The signal had a very specific frequency, 37.5 kilohertz (cycles per second). It is chosen as a signal for a black box because it stands out from other frequencies. Nothing else that lives in the sea could naturally make that sound.
"The characteristics reported are consistent with the aircraft black box. A number of white objects were also sighted on the surface about 90 kilometres from the detection area.
"However, there is no confirmation at this stage that the signals and the objects are related to the missing aircraft.
"Advice tonight from the Australian Maritime Safety Authority's Rescue Coordination Centre (RCC) and the Australian Transport Safety Bureau is that they cannot verify any connection to the missing aircraft.
"The RCC in Australia has spoken to the RCC in China and asked for any further information that may be relevant.
"The deployment of RAAF assets to the area where the Chinese ship detected the sounds is being considered."
Malaysia's civil aviation chief, Azharuddin Abdul Rahman, confirmed that the frequency emitted by MH370's black box was 37.5 kilohertz and said authorities were trying to verify the report.
The reporter, speaking to Chinese broadcaster CCTV, said the signal was first detected on Friday, intermittently for about 15 minutes. But then it was detected again Saturday morning, every second for 90 seconds.
The area where the supposed pulse was detected is an underwater mountain range similar to the Usambara mountains, up to 8,200 feet in depth.
Australian Defence Minister David Johnston had earlier urged caution. "This is not the first time we have had something that has turned out to be very disappointing," he told ABC television.
The longer the black box flight recorder remains unfound, the shorter the window of time investigators are working with.
With the battery due to run out on Monday or Tuesday next week, the likelihood that the device will be found is declining rapidly.
Ships have sighted a number of objects in the massive search area, but none have been associated with the missing plane.
If the black box's battery runs out before searchers locate it, the device could not be found for years.