Benedict Cumberbatch will play the lead role in a TV adaptation of Shakespeare's 'Richard III' - while his 'Sherlock' co-star Martin Freeman takes on exactly the same role on the West End stage.
The BBC made their announcement just days after Martin revealed he'll be starring in the play at the Trafalgar Studios this summer.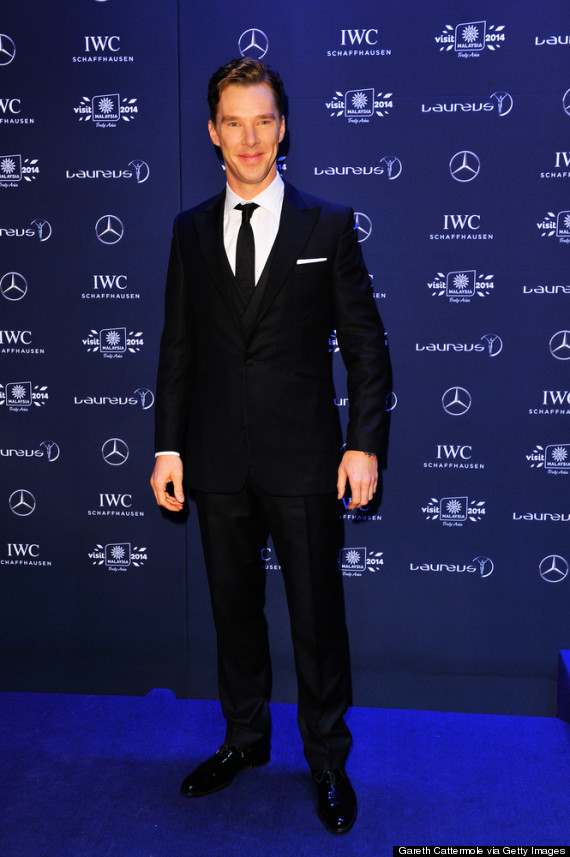 Benedict Cumberbatch
BBC2 confirmed the news via their Twitter account, writing: "We're delighted to be able to confirm that Benedict Cumberbatch will play Richard III in our second series of Shakespeare's History plays".
"Richard III will be produced by the creative team behind the BAFTA award-winning 'The Hollow Crown' and will be directed by Dominic Cooke," they added.
The 'Sherlock' star has shared his joy at being able to take on the role, stating: "I can't wait to work with Dominic Cooke again to bring this complex, funny and dangerous character to life."
Benedict will also be treading the boards in another Shakespeare play, though fans will have to wait until 2015 to see him take on the role of Hamlet at the Barbican.
Martin and Benedict are set to reprise their 'Sherlock' roles for the fourth season later this year and BBC execs have previously told fans that new episodes should be ready in time for Christmas.
There is no word yet on when the BBC's 'History Plays' series will begin filming.
Martin Freeman's stint at the Trafalgar Studios will be part of the 'Trafalgar Transformed' season, running from 1 July to 27 September 2014.
LIKE US ON FACEBOOK | FOLLOW US ON TWITTER