'Sherlock' actor Martin Freeman is determined not to let Benedict Cumberbatch have all the fun and has announced he'll be treading the boards at London's Trafalgar Studios in 'Richard III'.
The play will be part of the 'Trafalgar Transformed' season and run from 1 July to 27 September 2014.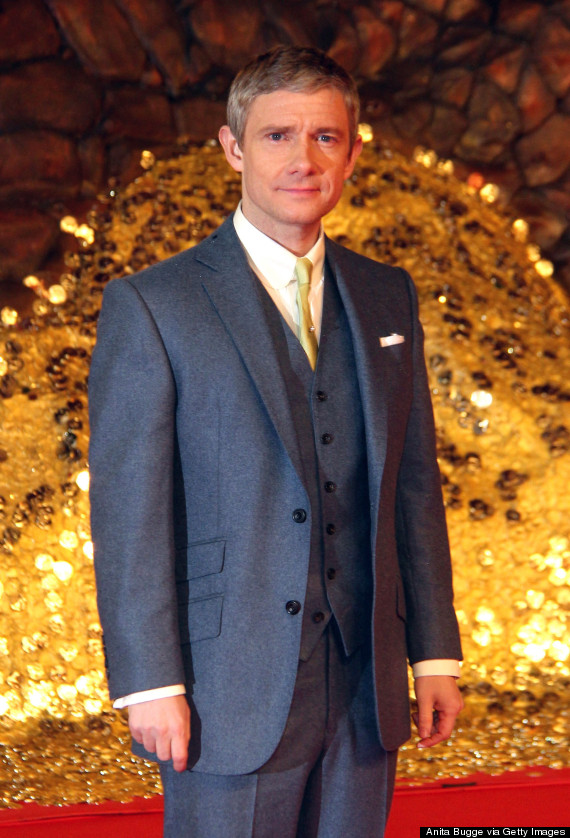 Martin Freeman will tread the boards in July
The series' artistic director Jamie Lloyd has shared his joy at welcoming Martin to the stage, telling The Stage: "I am delighted to kick off our second season with Shakespeare's astonishing power play, Richard III.
"I am confident that, with the brilliant and hugely popular Martin Freeman playing the title role in a provocative production, we will continue to attract a generational mix of theatregoers to our corner of the West End," he added.
While Martin is more well-known for his film and television roles, the actor has appeared in stage before, acting in play including 'Blue Eyes And Heels' at the Soho theatre.
Martin's impressive big screen credits include the role of Bilbo Baggins in 'The Hobbit' films and an appearance in 'Love Actually'.
His 'Sherlock' co-star Benedict Cumberbatch will tread the boards at the Barbican, taking on the role of Hamlet - though fans will have to wait a little longer as the 12-week run doesn't kick off until Summer 2015.
Martin and Benedict are set to reprise their 'Sherlock' roles for the fourth season later this year and BBC execs have previously told fans that new episodes should be ready in time for Christmas.
LIKE US ON FACEBOOK | FOLLOW US ON TWITTER